Web Design San Francisco
Free Custom Mockup
of your new website delivered in 7 days!
With no cost or future obligation guaranteed!
World's Best Small Business
Website Design Services
Thomas Digital is a web design firm based in San Francisco, California. Serving clients throughout the world.
Full Service Web Design Agency
This may sound corny, but we really do care.
Free SEO Audit & Competitive Analysis
Get the exact keywords your competitors are ranking with.
No Cost or Future Obligation. Guaranteed!
Are SEO Services right for you?
The truth is SEO services don't make sense
for every business.
Are they right for your business?
Let's find out together!
100% Custom Design
We never use pre-made templates. Ever.
Logos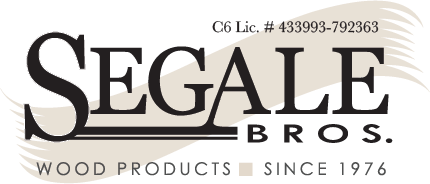 Thomas Digital did an amazing job building the website for my group psychotherapy practice. I was impressed with their patience, creativity, technical knowledge and skills, quick follow up and ability to bring the vision that I had for my website to life. I worked with Victor specifically and was very happy with his professionalism, organization, responsiveness, and straightforward way of answering questions. I [...]
Dr. Shatiece Riley
New York, NY
We couldn't be happier with our new website! We were pleased with Thomas Digital's design and development process and felt that they managed our project with professionalism and grace. The design is beautiful, optimized for SEO, and we can update nearly any element of the site with ease and speed. We look forward to working with Thomas Digital on future enhancements [...]
Jennifer Graham
Burlington, MA
I couldn't be happier with Victor and the Thomas Digital team. For every step of our complete website overhaul, Victor was patient with our endless requests and modifications, and intuitive when we weren't great at articulating exactly what we needed. It was a big project for us, and the end result was just what we wanted. Highly recommended, for projects big [...]
Laura Reid
Mill Valley, CA
I've worked with Thomas Digital on multiple websites for different companies over the years. They're my go-to website development team. I enjoy working with the team as they are very professional, responsive, talented, hard-working and kind. I would definitely recommend Thomas Digital.
These guys were super easy to work with, and really built a beautiful site. I was a bit daunted by the project at first, but they made it incredibly easy.
Elizabeth Funk
San Francisco, CA
Have worked successfully on ~9 projects with Victor. He is the epitome of professionalism and web design!
Nathan Polanco
San Francisco, CA
Very impressed. One of the best decisions my company has made in the last 10 years was moving forward with Thomas Digital for web design help.
Clay Burnett
Rolling Hills Estates, CA
Victor and his team helped us with a complete website redesign a few years ago. They provided strategic guidance, design input, and of course executed the project on time and on budget. Since then, we have relied on their support for ongoing maintenance and special projects. They are responsive, insightful, professional and reasonably priced.
Chris Maxwell
San Francisco, CA
Thomas Digital did a total overhaul on my website, and I was very happy with how it turned out! I've also received great comments from others about it. I found them a thoughtful, responsive, and efficient company to work with. I definitely recommend them.
Outstanding design, communication, and customer service! Thomas Digital went above and beyond for our new website. Highly recommend this web designer!
Victor Thomas and his team took my old website from mediocre and turned it into a masterpiece! I previously had beautiful images of my bronze sculptural works on my website, but it was disorganized and unimpressive. Now my Paula Slater.com website looks very high end and ultra professional. I have received many dozens of compliments and increased sculptural commissions because of the [...]
Paula Slater
Hidden Valley Lake, CA
Victor and team did a great job completely re-designing our site, making it mobile friendly and graphic design.
Bill Mastrangelo
San Francisco, CA
Can't recommend these folks enough. We needed a fairly complex website and Victor and his team produced a terrific end product. They guide you through the process expertly, including using sophisticated forms for you to give feedback, do website mockups, etc. They were very patient with my relative lack of knowledge in this area. They came up with terrific ideas. We ended [...]
Capitol Hill Stay
Washington, DC
Thomas Digital was amazing to work with. He was incredibly professional, and gave great expectations from the beginning. He gave a detailed timeline when we started, and delivered on everything that was promised. The design of the site is world class, and he did it all based off of a brief conversation we had about my vision(which was lacking any real detail). [...]
Prior to launching our non-profit, we did some research on potential web designers. Thomas Digital came highly recommended so we reached out to them. We were pleasantly surprised at the service we received! We were picky about so many aspects of our website and they willingly, and quickly, made the many changes we were seeking. We could not be more pleased with how [...]
Caysen Riley Algario Foundation
Huntington Beach, CA
Exclusive Website Tips
Stay ahead of the curve & get weekly updates on the
latest industry trends, tips & news.
Contact Us
Thomas Digital Web Design
2340 Vallejo St
San Francisco, CA 94123
United States
Mon-Fri
9:00 am -5:00 pm
Sat-Sun
Closed
Thomas Digital is a Web Design Agency based out of San Francisco, California. We specialize in custom WordPress web design for small and medium-sized businesses throughout San Francisco and the entire Bay Area.
Why choose us as your website designer?
We offer a Free Custom Mockup of your website before you sign or pay for anything.
We've been in business for 10 years and only have positive reviews to show for it.
We've worked with major brands throughout SF
We care. It might sound corny, but we actually do care about our clients and making sure they have a great website design
6 Dumbest Mistakes Smart People Make When Hiring A Web Designer