These days B2B websites are the new B2C. B2B has increased in popularity over the years with many companies realizing that B2B is a great way to make more money. We have searched around and found 40 of the best B2B websites on the internet, so if you're looking for some inspiration or just want to see what other industries are doing out there, then this article is perfect for you!
1. Bentobox
Why it works: With a youthful, friendly vibe and beautiful color combination, this site has an intuitive interface that's easy to use. Plus it comes with some subtle animations that are fun to hover over!
2. Proof Drinks
Why it works: This website has beautiful images and textured backgrounds. The fonts are unique, and there is a creative image slider transition effect on the home page. The third-party media logos added credibility to the website.
3. Rocka
Why it works: They made a creative use of color transition effects, and the website's background animations are subtle. The company also has differentiated themselves by using large and bold heading fonts as well as favoring non-conventional photographs for their type of business. One can also observe the good contrast between text and background which makes it easy to read.
B2B Web Design
4. Pixelgrade
Why it works: A web design that will catch your customer's eye; a site with large, readable fonts, trendy colors and irregular image containers makes an impression. And you won't want to forget animations on-scroll or strategically placed testimonials that'll help build trust. The use of consistent design elements is crucial to make a cohesive website.
5. ZineOne
Why it works: The website is attractive and offers a good user experience with well-designed graphics and icons. It also has some neat features like on-scroll animations and beautiful dropdown menus.
6. Twentysix
Why it works: The hero video background with a color filter for increased contrast provides a focus to the heading text. The site is designed with spacious content sections that are clean and easy to navigate. Buttons/call to actions are prominent creating an opportunity for people to engage.
https://www.twentysixdigital.com/
7. Olumo
Why it works: The website uses bright and trendy colors. The 3D objects, large headings, custom icons and large negative space was used to create a playful alignment of design elements.
8. Mailchimp
Why it works: The website used high contrast colors to create a playful design. They included serif headings, consistent alignment of various elements, and large negative space for extended readability.
Best B2B Websites
9. Trello
Why it works: The combination of pastel colors, custom graphical elements, and fonts made the design both beautiful and professional. Client testimonials are prominently displayed along with company logos of customers to show you how proud they are! The layout is clean and consistent throughout.
10. Exstratus
Why it works: The website consists of a nice balance between clean and minimal sections with large whitespaces throughout. The graphics, photos, and background images are subtle enough not to take away from the content of the page but still add to its appeal. The professional fonts and color hue change on images create contrast while highlighting just how professionally executed this website is.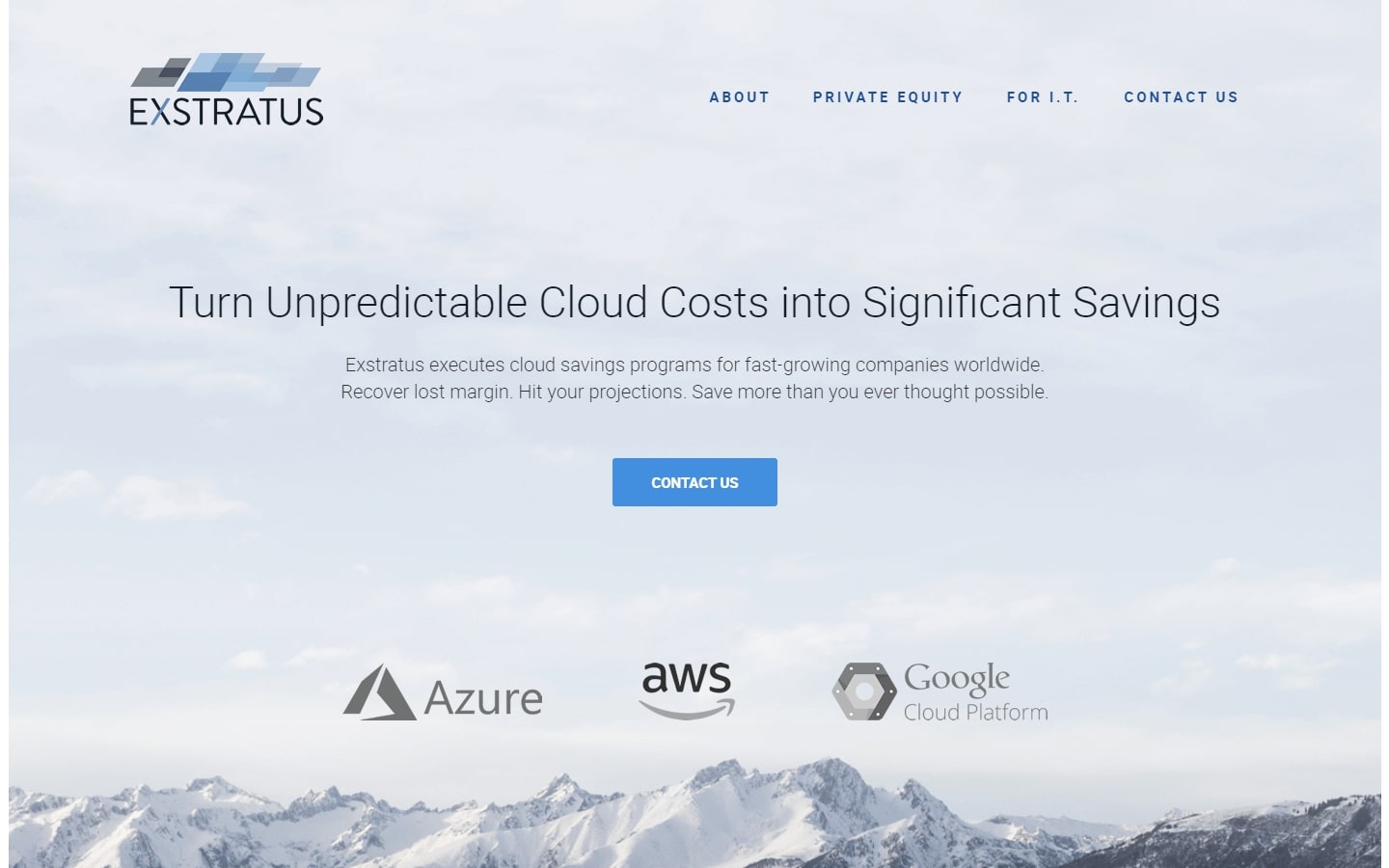 11. Salesforce
Why it works: The graphics are a blend of different formats and colors by merging photos, drawings and shapes. The inner pages are not bland and still contain many of the formatting found in the homepage.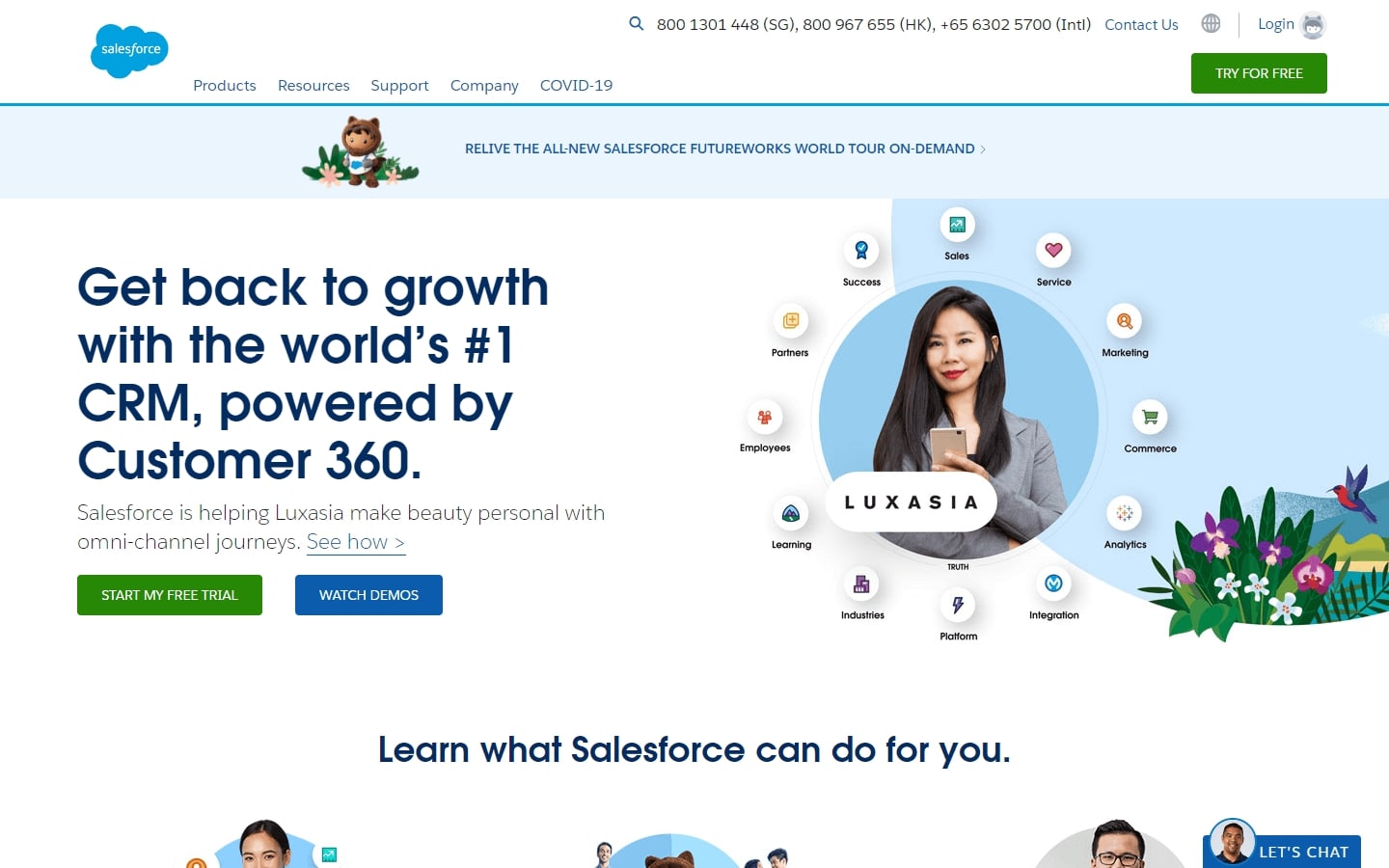 https://www.salesforce.com/ap/
12. Blazing SEO
Why it works: Custom graphics and creative mouse-over effects that use the company color scheme. Curved section dividers and colorful icons to highlight key content. Visible navigation and main CTA button make it easy to find what you want.
13. SaturnCloud
Why it works: The website is visually appealing with custom icons and graphics that blend in well with the design. The customer logos are prominently displayed in the homepage. Events and blog pages are always up to date.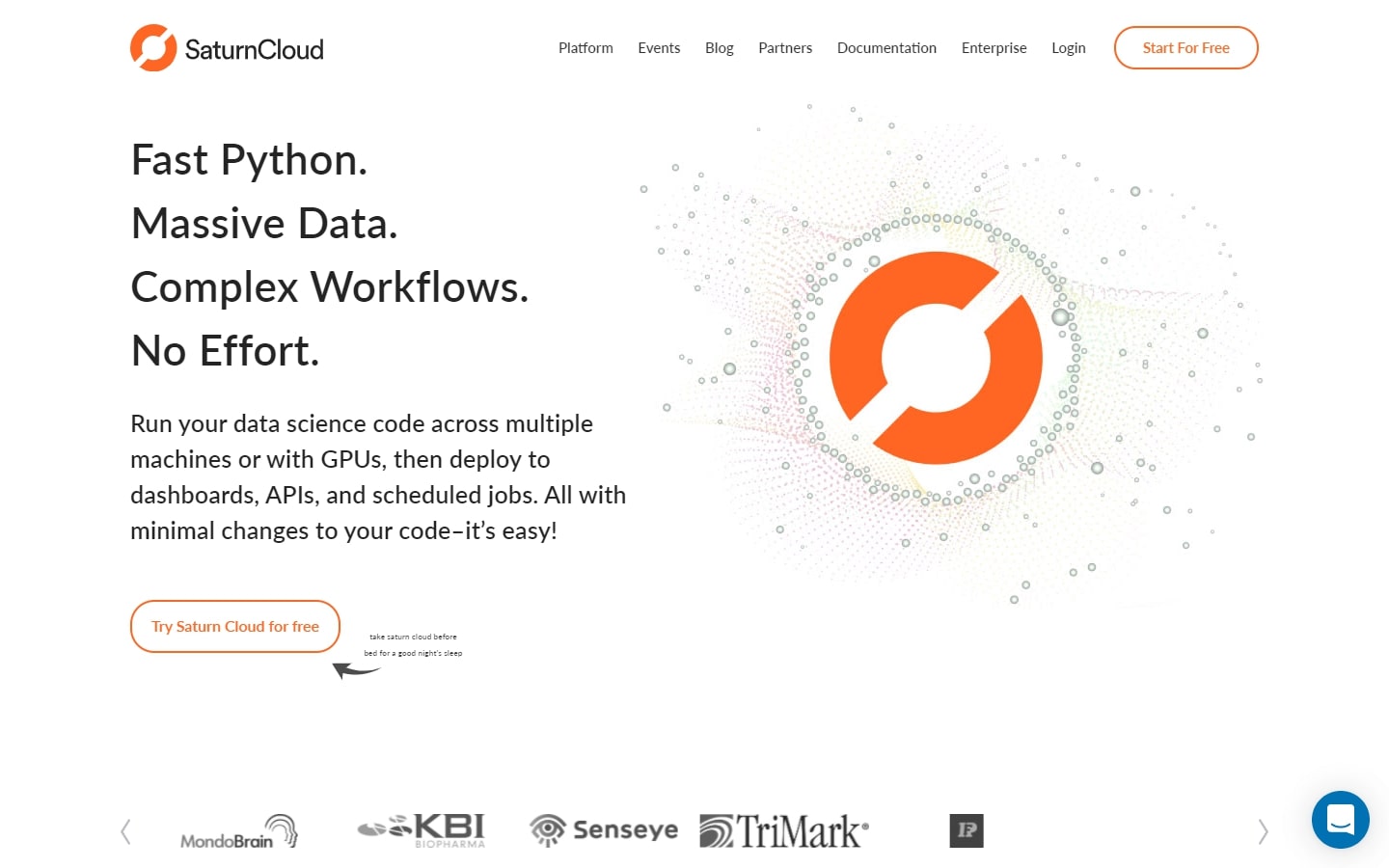 https://www.saturncloud.io/s/home/
Website Design for B2B
14. TechD
Why it works: The website has well-defined page sections, consistent use of colors and custom graphics. Well-organized content despite the huge amount of information available on the site. Full-blown comprehensive and easy to read footer.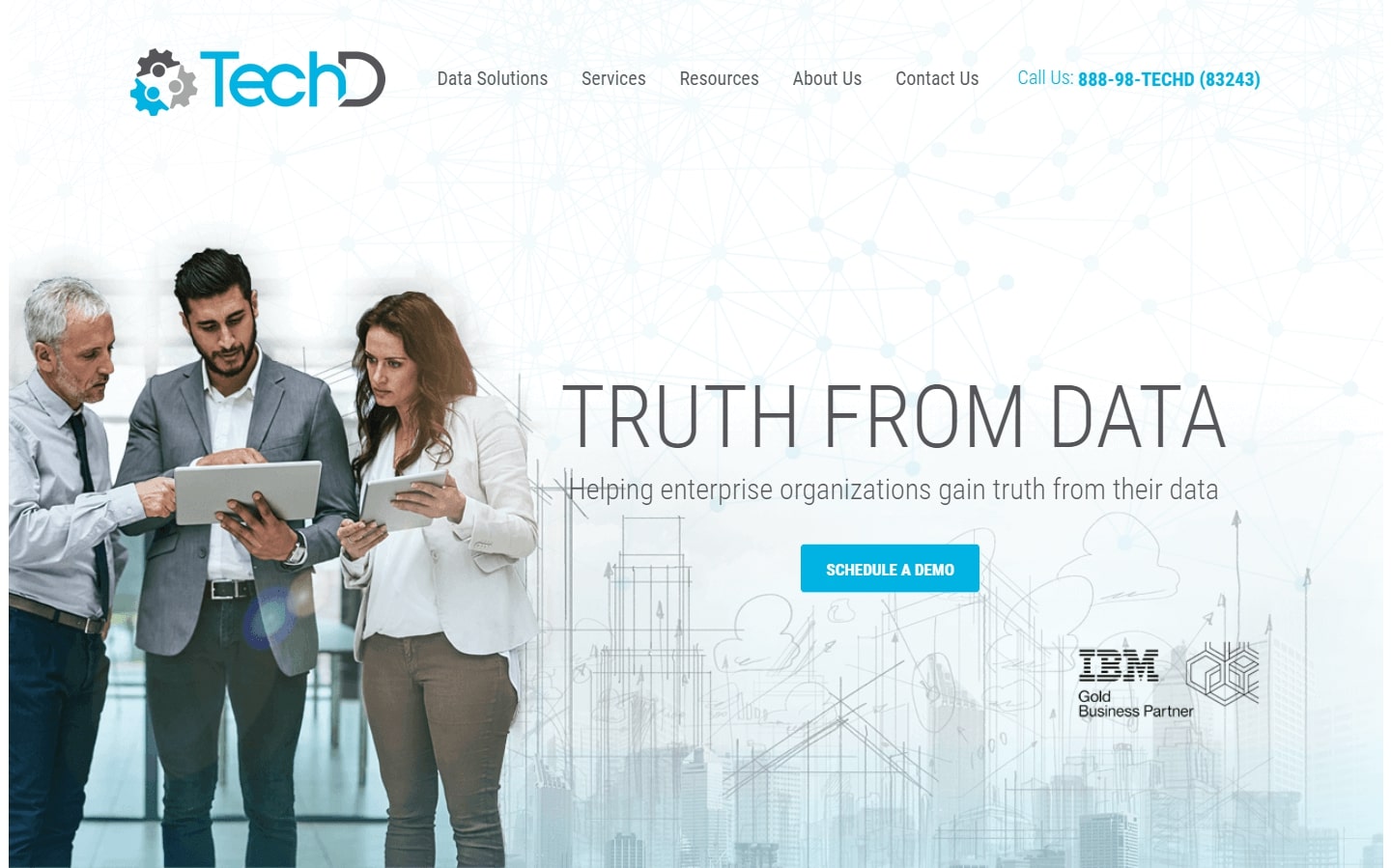 15. Envoy
Why it works: Creative and consistent use of design elements in the homepage and inner pages. Concise but informative content. The site has a very simple footer with a contact form.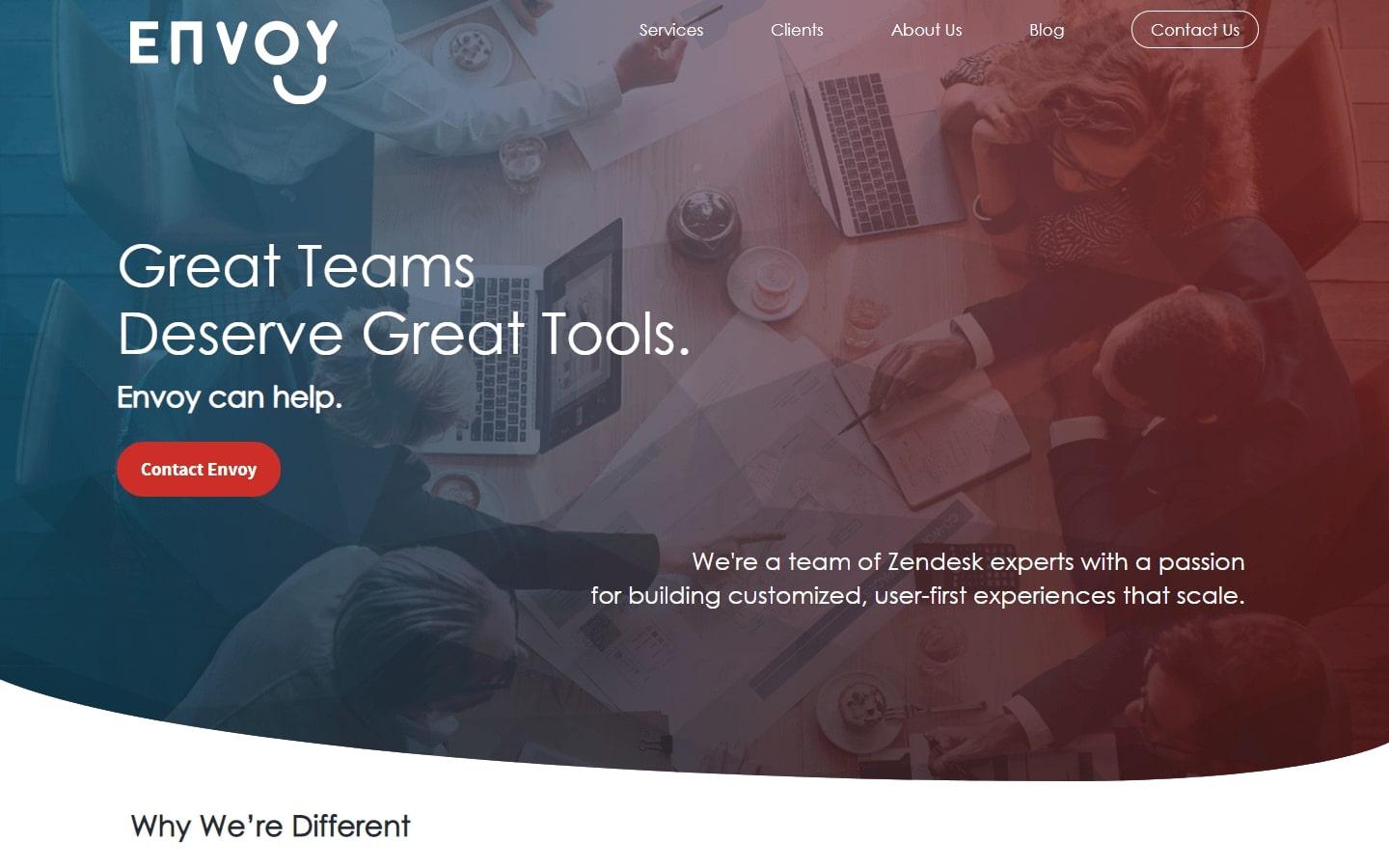 16. Orbital Sidekick
Why it works: The website uses industry-specific photos, custom icons and diagrams. The geometric alignment of columns and subtle mouseover effects add flair to this website. Comprehensive and easy-to-read footer.
17. Shepper
Why it works: The website utilizes trendy colors, large but sleek fonts, subtle animations, custom graphics and icons. The effective use of whitespace, video integration, plenty of negative space between elements and content makes the website engaging.
18. Kanbanize
Why it works: The site includes custom animations, colorful icons, and interactive client testimonials to facilitate the user's discovery of information. The site is very easy to navigate due to the clear sections, fixed navigation and detailed footer.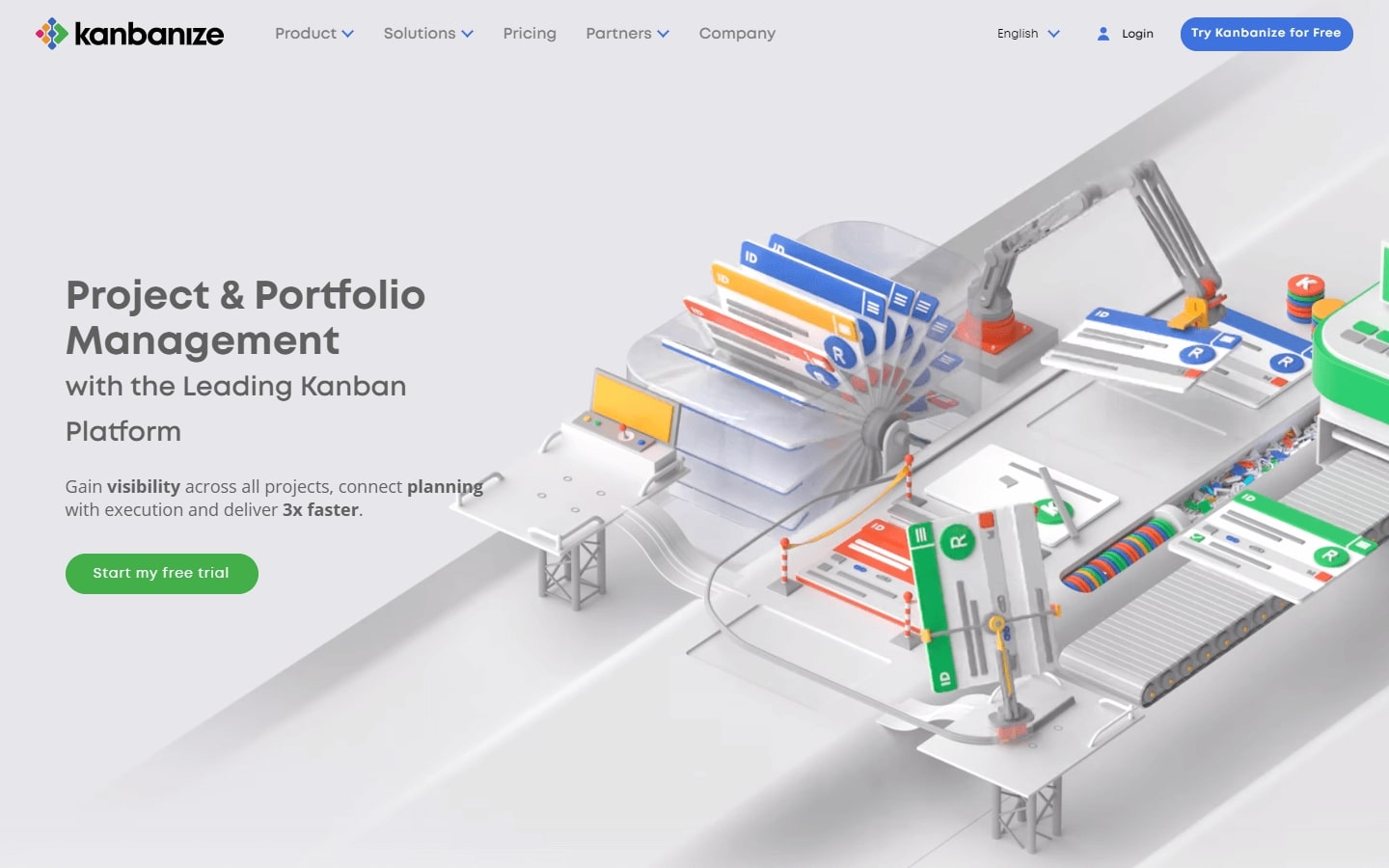 b2b web design best practices
19. Sysdoc
Why it works: Large and high impact statement of purpose with easy to read content sections. Colorful yet professional looking website has beautifully crafted inner pages that borrow design elements from the homepage.
20. Asana
Why it works: Unique split-screen layout on the hero banner with dynamic scroll-activated animations and animated diagrams. Inner pages are beautiful that looks like a unique homepage. Well-organized footer section.
21. Dropbox
Why it works: This website utilizes a fixed navigation section with custom animation graphics and icons. The client testimonial section is unique. Simple and clear call to action and footer links.
22. Vidyard
Why it works: Great alignment of elements for a light background with gentle design features. Simple animations were used to highlight the product. Beautiful navigation dropdowns.
23. Yapstone
Why it works: The homepage showcases a creative animated hero graphic with thin and large heading fonts. Custom and animated graphics are seen in the homepage and inner pages. Large whitespace between sections makes the site light and airy.
best b2b website designs
24. Evernote
Why it works: The clean and clear background from header to footer is balanced by the use of colorful icons and graphics. Pricing is visible on the homepage. The inner pages are very well designed and look similar to the homepage.
25. Weblounge
Why it works: The best part about this site is that it offers an immersive user experience. The colors, fonts, and photos make the website look classy and sophisticated. The creative mouseover effects and subtle transition animations add a touch of flair to the site. A unique CTA can be found in the full page footer.
26. Grammarly
Why it works: This site exhibits the effective use of whitespace with subtle and light colors. The sections are easy to read and view. Overall, this site projects simplicity that somehow creates a professional feel.
27. Brigade
Why it works: Captivating hero section with an unusual and unique layout. Large whitespaces between sections with consistent and well-blended colors. Subtle animations are seen in the inner pages.
28. Help Scout
Why it works: This website is light and easy on the eyes. The content and sections are well-organized with strategically placed calls to action. Client logos were added for credibility. The custom graphics, gifs, subtle animation effects adds flair to this site.
Top B2B Website Design
29. Reputation Squad
Why it works: This site uses a dynamic background that feels alive as you scroll through. The background also reacts to mouse movements, giving this site more interactivity. The viewport is fixed but the content moves and changes as you scroll.
http://monitoring.reputationsquad.com/#home
30. Packwire
Why it works: Beautiful transition animations during scroll is showcased in this site. Vibrant colors and amazing 3D product customization function are seen in this site. The product stories in the blog page adds focus to their creative product.
31. Howamigoing
Why it works: Consistent and minimal use of colors. Custom graphics with the use of wavy and or rounded design elements and section dividers makes this site unique. The client logos and video testimonials on this site are a valuable source of credibility.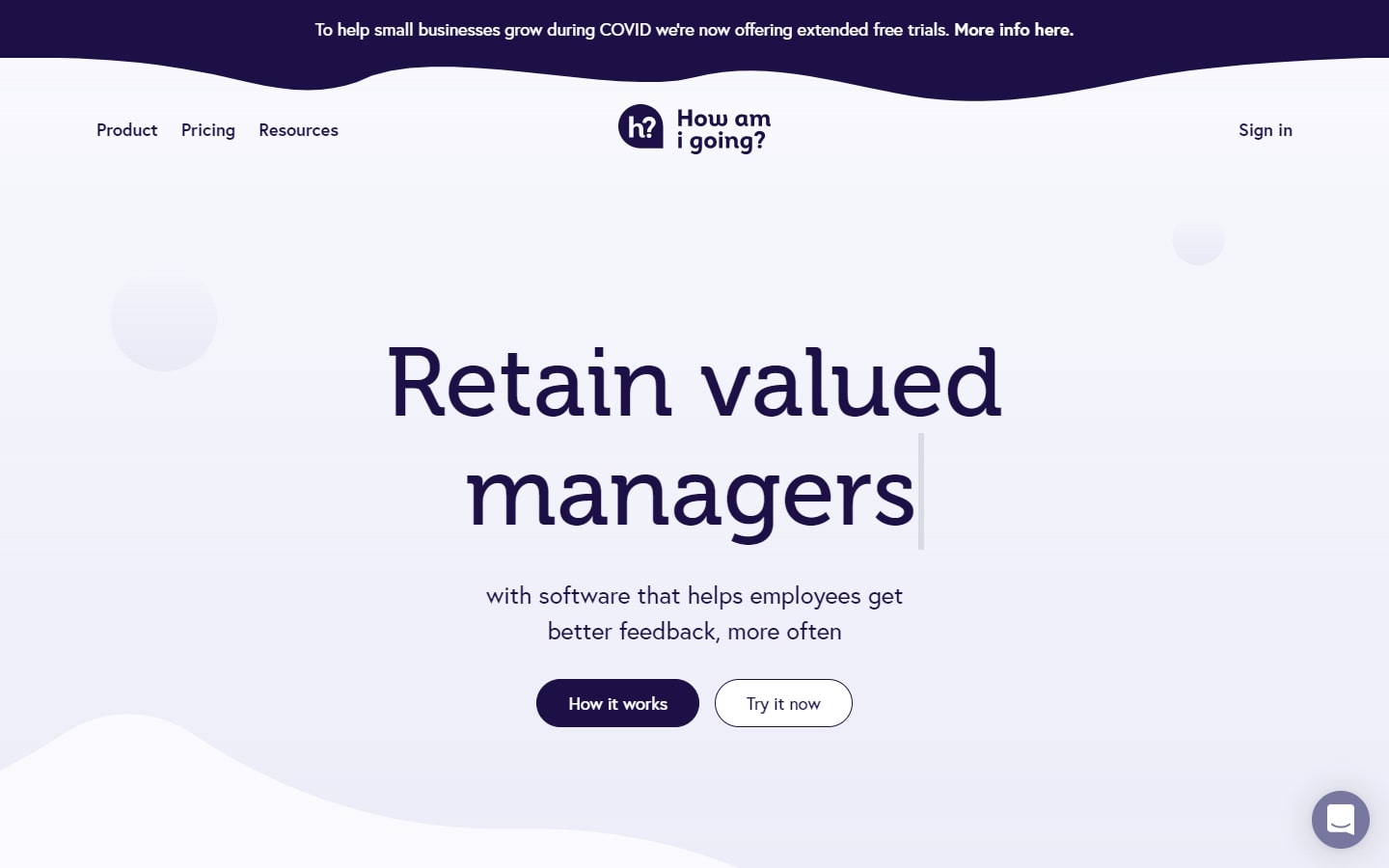 32. Operations Inc.
Why it works: The use of light colors and friendly typeface on this site provides a welcoming tone that makes the service seem endearing. Custom icons were used and a contact form is visible in the middle of the page.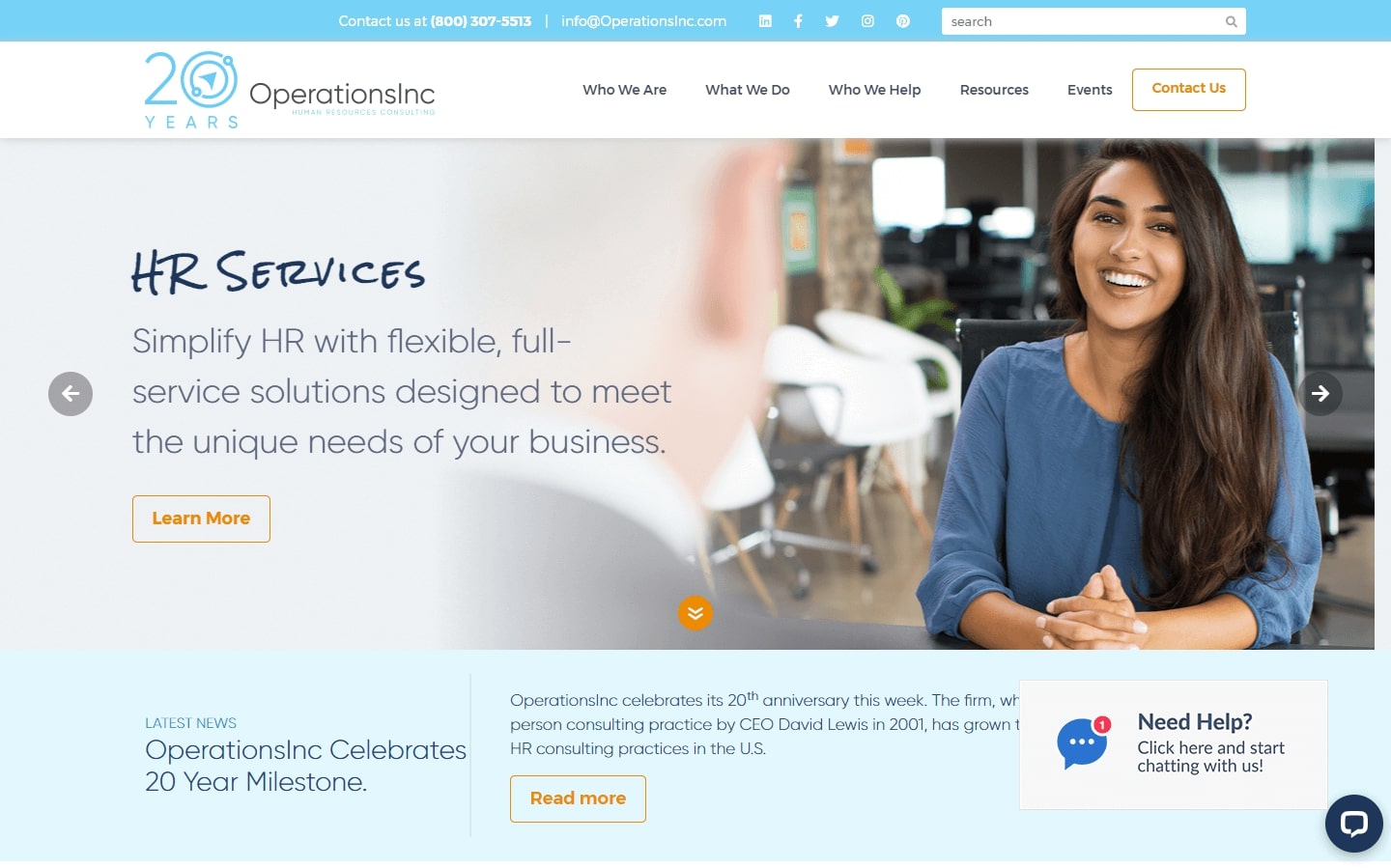 33. Leader Success
Why it works: The homepage features pictures of smiling people, vibrant colored accents, and custom icons. Call to action sections are visible on every page.
B2B Website Design Inspiration
34. Hubspot
Why it works: The design of this site is user-friendly and pleasing to the eye. Clear and specific statement of purpose in the hero section. They did a fantastic job with making all of their content easy to find and read.
35. Riviera Capital
Why it works: The clean and professional implementation of the hero video that retains readability for the heading. The use of diverse color schemes in client logos, sleek fonts with minimal section backgrounds, offers a fine contrast to them.
36. Carbon Made
Why it works: This website uses large heading font with vibrant and trendy colors. 3D elements are used consistently, the alignment is always perfect, and client testimonials are sprinkled throughout in various formats and designs.
37. Slack
Why it works: This site features subtle animated graphics, big headings and a cohesive use of colors. Inner pages are beautifully crafted. In-depth customer stories are highlighted in the home page with a corresponding unique page.
38. The Assemblage
Why it works: The homepage includes full page transitions with subtle animation on the background. The use of large photos and stylish fonts encourages the user to scroll through. Inner pages are also unique and highly functional.
https://www.theassemblage.com/
Best B2B Website Design
39. Iconosquare
Why it works: Specific and strong statement of purpose in the hero section. A website with free-flowing content, characterized by subtle shapes between sections. The custom graphics works well with the light background.
40. Suasive
Why it works: The website maintains a clean and uncluttered design. Simple and always visible headings make it easy to navigate. The consistent use of color with subtle mouse hover effects is also helpful, as are the clean and complete footer sections.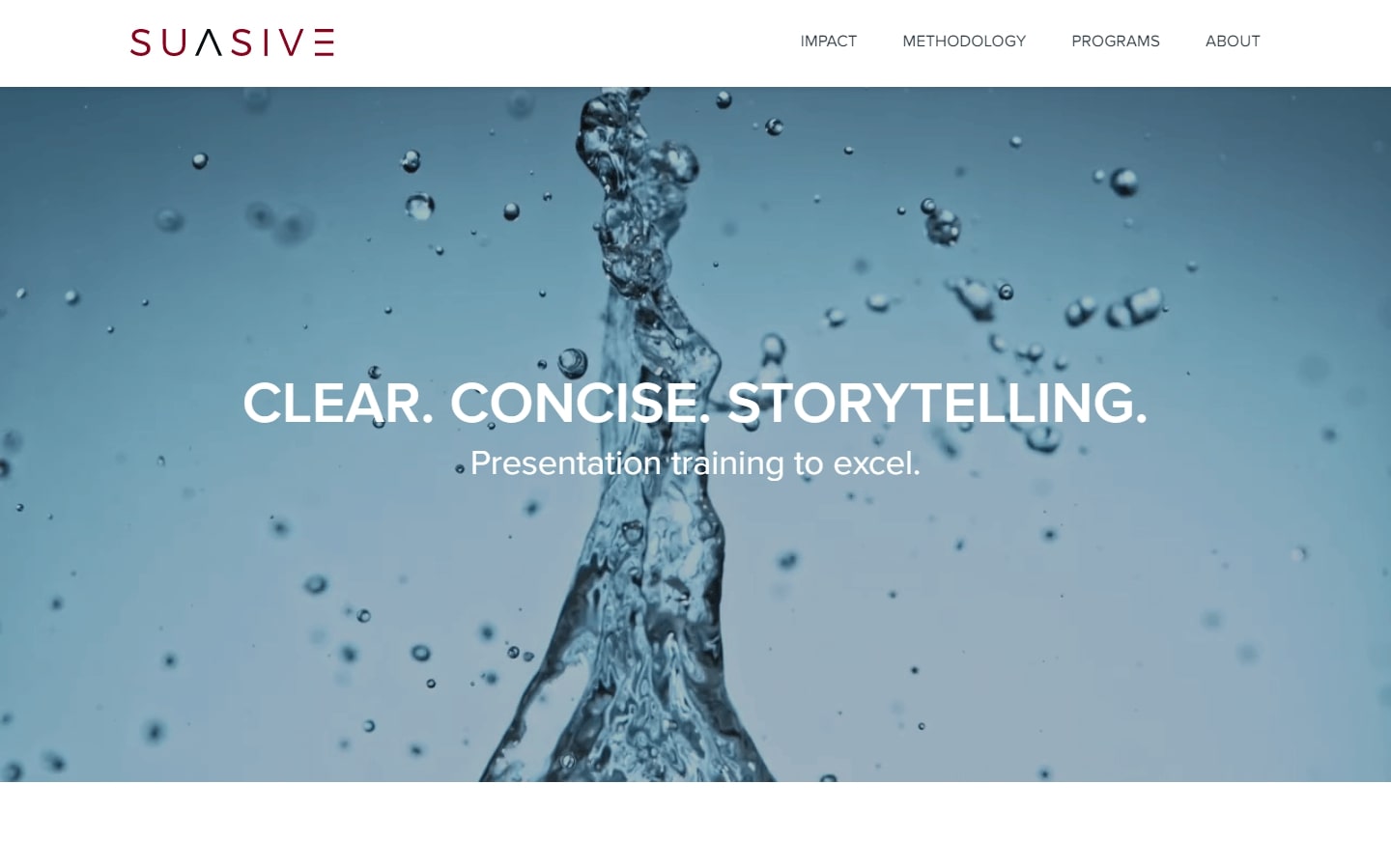 Conclusion
If you have a B2B business, it's important to remember that your website should primarily act as one of your most useful tools for marketing. With high performance and current best SEO practices, your website can be the key to success for all your business goals. If you would like to improve your current B2B website or if you're building your website from scratch we will design a custom mockup of your new website before you sign or pay for anything. There is nothing to sign and no payment information will be taken. If you like our design for your business we can move forward working together. If not, there are no hard feelings and no other obligations. Click the button below to learn more.