Biotech Websites are a great way to show off your company. Biotech Websites can be used as a way of advertising different Biotech products and services, or they can simply be informational websites that allow people to learn more about Biotechnology. In this blog post, we will share some of the Best Biotech Websites on the internet, these 40 awesome websites have something for everyone!
1. Enveda
Why it works: First on our list is Enveda's website. The layout is very rigid, with cool visuals and movements, and robust data presentations. All of this combines to provide a genuinely fantastic and memorable experience.
2. Strateos
Why it works: Showcasing a very personalized choice of typefaces and colors, this website design had a unique, creative, and fascinating vibe. One major distinction is their bespoke artworks, which not only look fantastic but also work well with the overall concept.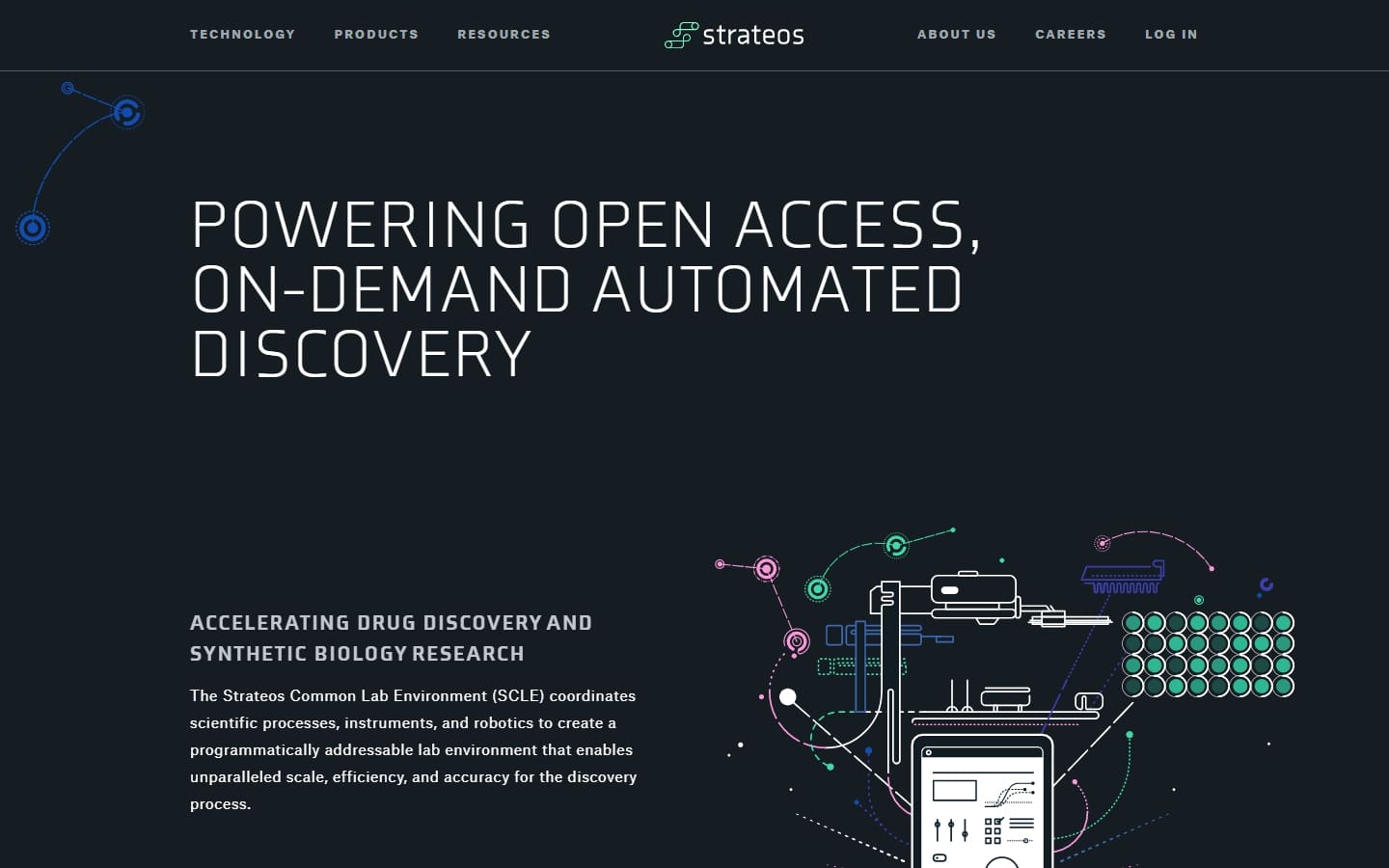 3. Mindcure
Why it works: A very clean design but it is adorned with a wide range of vibrant hues. We also appreciate how those little movements add more life to the user experience. What about the bespoke designs? They're second to none.
Best Biotech Web Design
4. Qureator
Why it works: This is an example of balance and innovation in which photographic images blends well with geometric forms. The modern logo design, in addition to the color scheme that complements what they do or provide, is also appreciated.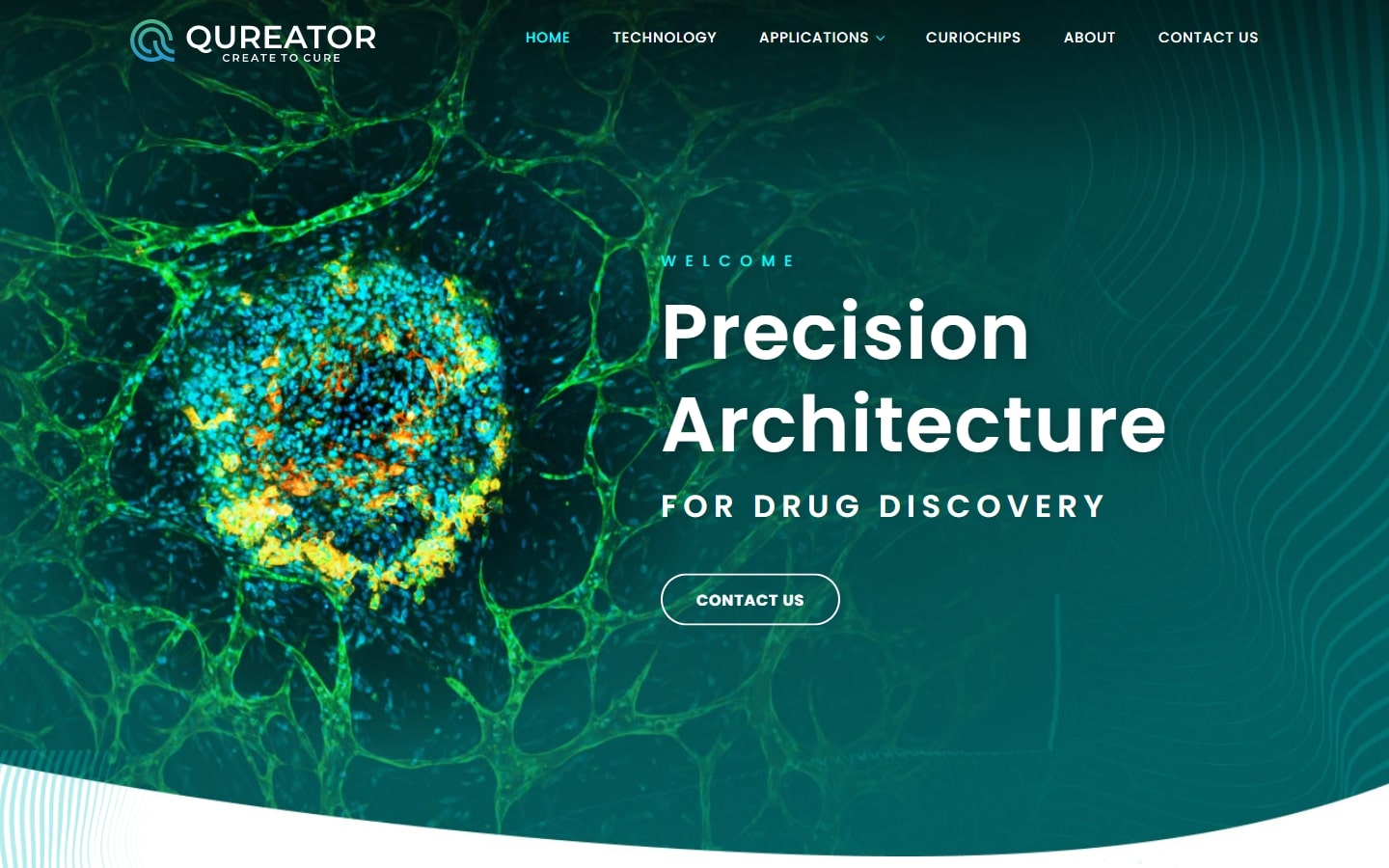 5. Biovectra
Why it works: The design of this website is created in such a way that it can be easily navigated by anyone. It's built on a clean structure, with plenty of bright colors and custom images. They all add up to an engaging, fun, and personal biotech website design.
6. Xytex
Why it works: Despite its scientific focus, Xytex's website is both clean and tranquil, with a comprehensive collection of material that you'll want to read from start to finish. Everything felt engaging, promising, and delightful.
7. theLAB Berkeley
Why it works: The website's visual appeal is enhanced by strong animations and interactivity. The material was kept to the bare minimum. Highly modern and tactile experience everywhere.
8. Inventia
Why it works: Using a modern and sleek layout, Inventia manages to present its original graphics (moving and static) in a visually appealing way. The site design felt futuristic without being bombarded by too many animations or interactions.
Biotech Websites
9. Single Cell Technology
Why it works: This site has a fantastic hero background video that is both relevant and catchy. The design has a clear aesthetic, which complements the theme of the biotech website design. Overall, a solid branding and user experience.
10. Aanika
Why it works: The website is not only aesthetically appealing, but also empowers all visitors to truly feel involved in the process. From beginning to end, one can sense that Aanika is prepared to take the steps necessary to achieve a brighter future.
11. Bionic
Why it works: 'Breathtaking' is the best word for this website design. Everything is well-thought and executed, and there's no compromise to the tiniest of detail. The graphics alone bring the whole website to another level.
12. Ambys Medicines
Why it works: Ambys has designed a really unique website that we'd love to include. The retractable footer, stunning graphics and pictures, and interactive elements like the menu are some of our favorites.
13. Radix
Why it works: Unlike the usual 'lab' web designs, Radix's website is rather on a whole new different sport. Featuring humor and creativity, the design also has animations that you don't want to miss.
Best Biotech Websites
14. Cerveau Technologies
Why it works: Simple but very professional. No signs of overdo. We adore how the design divides large information into manageable chunks while still being attractive and pleasant to browse.
15. Catalys Pacific
Why it works: This website design has some amazing visuals, clever scripts, and exciting interactions—perhaps the finest things we could say about it.
16. KCR
Why it works: Despite its scientific appearance, we'd want to keep this website on our list because of how it piques interest and encourages innovation. The addition of audio and video components adds to the vigor of the site.
17. Epygenix
Why it works: One of the most distinctive features of this website design is that all of the text on the site is easy to read. The buttons and other interactive elements are properly positioned for increased visibility.
18. Healthx
Why it works: The quality of the work for this website is outstanding. Starting with the page load animation, the pulsing waves at the background, the custom moving 3D elements, everything has been given careful consideration.
Biotech site design
19. Ekso Bionics
Why it works: The website is great at portraying, explaining, and visualizing the impact of their exoskeleton technology. They utilized powerful graphics and great pictures in a stylish format.
20. Arbitrage Technologies
Why it works: The hero background is a catchy and trendy video. It's short and compact, yet it has good organization of content and layout.
21. Santorio Foundation
Why it works: One of the most minimalistic in this list is Santorio's website design. Despite the simplicity, the video's movement and subtle animations that occasionally appear throughout the site pique interest in visitors.
22. Celltreat
Why it works: Selling scientific products doesn't have to be boring. Celltreat gives us all a treat with their website design and experience. The humorous illustrations are a fantastic touch.
23. Cone Bioproducts
Why it works: Another modern type of website design, but in a more minimal way. We love the products section where they use elegant icons against a clean white backdrop.
Best Biotech Sites
24. Merck
Why it works: Merck's website has an out-of-the-box layout that gets you hooked into the story and mission of this company. We don't see any visual noise that might detract the visitors from the experience they try to create.
25. Biotech Connection
Why it works: We particularly love the good orange and blue color scheme of this site. The design is very clean and straightforward while keeping every section useful for the visitors.
26. Wyss Center
Why it works: Based on the photos alone, one may easily comprehend their capabilities. We adore the simplicity of the website from top to bottom as well. The footer is also a gateway to additional options, thanks to how striking it is.
27. Vibrants
Why it works: Yes, this is an e-commerce site, but a very good one at that. Aside from the generous white space and the subtle movements on the page, we also love how the overall design promotes and sells the product.
28. Element
Why it works: Despite the fact that this website design is rather technical and scientific, it nevertheless succeeded in making everything simple to find on the homepage. Buttons are clear and obvious, with a large number of photos but no more than necessary.
Best Biotech Website Design
29. CyberMDX
Why it works: This seemingly ordinary website design has a lot of tricks up its sleeves. The way they illustrate their DCRM's layers of security is top-notch.
30. Akouos
Why it works: Akouos implemented amazing custom graphics against photography. The design's appearance helps to create a sense of hope, trust, and innovation.
31. ClicHealth
Why it works: Despite the fact that there is a lot of activity on this website design, it does not always imply that it is going wrong. It's a treat because no area looked the same. The floating buttons pinned to the top, and sidebar menu, were also wonderful.
32. LuminUltra
Why it works: LuminUltra has a very professional-looking website. The choice of typeface is perfect for the design. We also love the ample amount of whitespace distributed from top to bottom.
33. Nectow Lab
Why it works: Nectow Lab's website design offers a breath of fresh air for this list. Featuring minimal yet customized graphics, theme-specific images, and the right amount of body text, this design is also a solid contender.
Best Biotech Websites
34. Ōura
Why it works: The company's flagship product, the Oura Ring, is a work of art that will undoubtedly improve human life, and thankfully they have a colorful narrative website on which to promote it.
35. Intomics
Why it works: The floating dots on the hero section is fun to play with! Playfulness aside, we love how the website caters to a true good mix of graphics, animations, videos and photos.
36. LENS by Science
Why it works: If you're familliar with Apple's website, the LENS' website will seem quite similar. What we particularly love the most is their extensive typography work.
37. Poseida Therapeutics
Why it works: Serious, but the magnitude of the results they promise to deliver in their services must also be taken seriously. The 'what if, what now, and what next' that describes the effectiveness of their work is especially appealing to us.
38. Wyss Institute
Why it works: Not to confuse with the other Wyss website in this list, we also love to enlist this design because of its good layout. The greatest aspect of this website you need to see is their 'Translation Model' section.
Biotech Websites
39. BioMarin
Why it works: The color palette of the website is surprisingly appropriate to the message they're trying to send. The entire website appeared promising, pleasant, and hopeful to the audience due only to the right combination of graphics, solid colors, and friendly faces.
40. Lammel Laboratory
Why it works: We appreciate the website's excellent content organization. Everything appeared to be in its proper locations, and everything felt correct. The branding is also obvious and powerful without detracting from the message they convey.
Conclusion
We have put together a list of the 40 best biotech websites designs in order to give you some inspiration. It is our hope that this will help spark your creativity and find new ways to promote your company's work or products online. If you would like to improve your current website or if you're building your website from scratch we will design a custom mockup of your new website before you sign or pay for anything.
That's right. There is no hassle and no risk. What do you have to lose? To find out what's possible, just click below and learn more about our Free Mockup Offer.