Technology websites have been booming in recent years. This is due to the digital trends, emerging technologies, and the ubiquity of the Internet. There are now more tech companies and tech startups than ever before, and they are all vying for a piece of the pie. This has led to heated competition among these companies in the tech industry, and each one is trying to outdo the other in terms of website design and functionality.
In order to succeed in the latest tech industry, you need to have a strong online presence. Your tech website is often the first point of contact between you and your potential customers, so it's important to make a good impression. Top technology websites will not only showcase your business-related tech products and services, but they will also be a great resource for the latest tech news in the tech world, detailed product reviews, informative articles, new product launches, tech buying advice, and tech deals.
With so many technology companies out there, it can be hard to know where to start. To help you out, we've compiled a list of the 40 best designed tech websites. These websites are not only well-designed and user-friendly, but they also have a lot to offer in terms of content and functionality and how well they strike the perfect balance between beauty and usability.
1. B4E Vault
Why it works: The tech site content is easy to read because of good contrast, large headings, and large content fonts. This technology website makes up for the lack of photographs by having very subtle on-scroll animations and creative background patterns and shapes.
www.b4e.com
2. Beau
Why it works: Very creative use of colors, patterns, and shapes. Consistent styling of design elements throughout the whole tech website. The sticky call-to-action appears at the bottom of the page while scrolling, this adds to form and function.

www.beau.to
3. Blok Watches
Why it works: This great website has unique, creative, and playful transition animations. High-quality photography adds a professional feel to the tech website despite the rounded shapes and rounded fonts. Strong and varied colors make the site fun.
www.blokwatches.com
4. CUE
Why it works: The well organized content and sections of the technology site are focused on providing the capabilities and features of their main product. Custom graphics and high contrast alternating dark and light sections make the tech website easy to view.
www.cuesafety.com
Best Technology Websites
5. Ultimate Ears
Why it works: Scroll-activated animations coupled with professional shots and videos of their tech products are the main highlights of this site's design. The minimal but consistent use of colors throughout the site adds focus to the product images.
www.custom.ultimateears.com
6. Datatron
Why it works: One of the best tech websites in the tech world is Datatron. The tech website is very informative and professional. Tech enthusiasts would love the custom SVG animations and cool button hover effects that add a "techy" feel to the site. The colors used are consistent and are based on the company logo.
www.datatron.com
7. Eta Compute
Why it works: The sections on the pages of Eta Compute's website are well defined and easy to read. The animated backgrounds, videos, and hover effects add flair and life to this website. The sticky main navigation and full-blown footer help tech geeks and viewers to easily find information.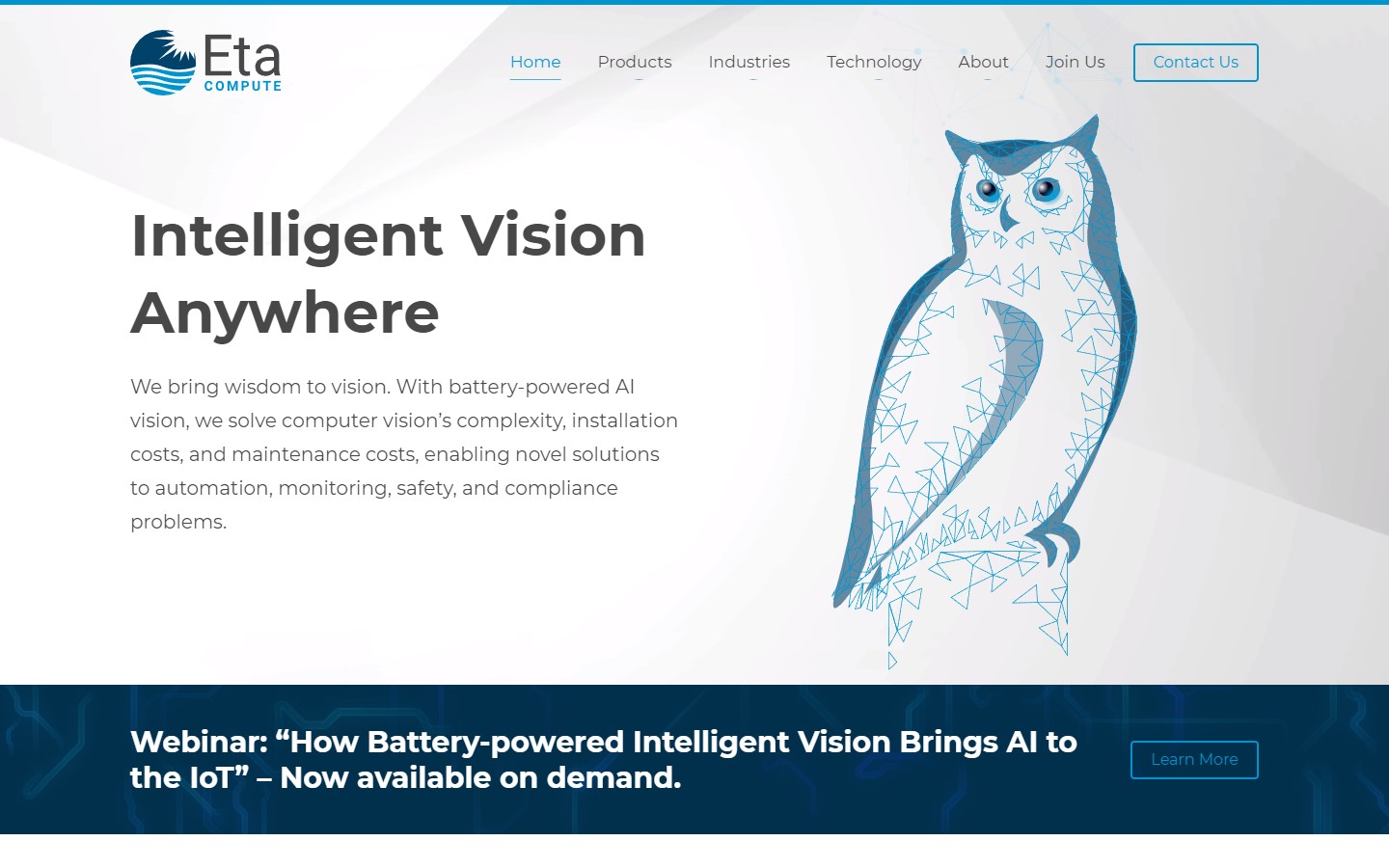 www.etacompute.com
8. FlutterFlow
Why it works: Dark yet colorful – colors in this tech website are enhanced because of the dark background. A tech enthusiast will love the custom animations and detailed product screenshots that show actual product features and are further supported by text descriptions.
www.flutterflow.io
Best Technology Websites Design
9. GitHub, Inc.
Why it works: One of the best websites that feature large and gradient-colored heading fonts, animated graphics, and custom illustrations. Scroll-activated transition effects make this site interesting despite the very long page with tons of technical aspects on its long form content.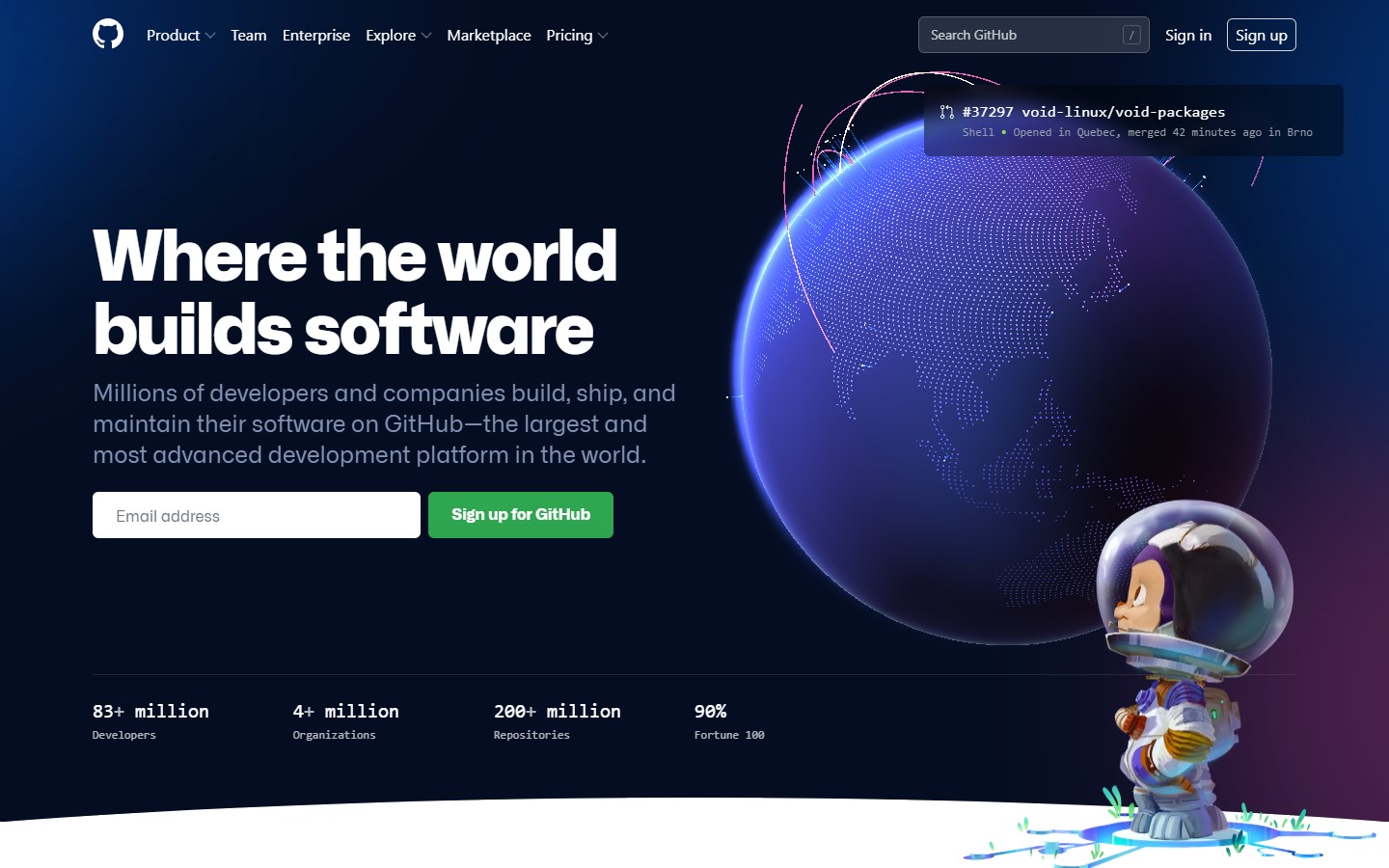 www.github.com
10. Halo Shakuro
Why it works: This tech website features very detailed product shots that are cleverly displayed via scroll-activated animations. Product features are displayed in detail with accompanying photos and text descriptions. Important product specifications are creatively displayed despite being a single-page website.
www.halo.shakuro.com
11. LED Electronika
Why it works: Cool features of this technology website include animated custom heading fonts, animated high contrast backgrounds, custom mouse pointers, a creative loading screen, and custom scroll transition effects. The sharp corners, sharp fonts, and color palette make this site look very professional and creative. Their technology news is up to date with the latest digital trends.
www.led-elektronika.hr
12. McLear
Why it works: High-quality product photos that are strategically placed around the pages are the strong points of this website. The use of large whitespace and minimal colors provides a clean and easy view of the technology website. They offer in-depth technology news and tech deals.
www.mclear.com
Top Technology Websites
13. Opal Camera
Why it works: Custom images and high contrast alternating dark and light sections make the site easy to view. Content and sections of the site are focused on providing the in depth capabilities and features of their main product.
www.opalcamera.com
14. Avionaut Karwala
Why it works: This is one of the best tech websites because it uses captivating colors and background animations. It also features a creative layout, clean and sexy fonts, and high-quality product photos. On scroll animations and large whitespace provides an almost seamless site viewing experience.
www.pixelpro-avionaut.com
15. Rocka
Why it works: The strong background colors that transition seamlessly together with large and consistently styled photos as the viewer scrolls down provide a memorable viewing experience. The large and high-contrast heading fonts also help in organizing each section on the page.
www.rocka.co
16. ShopX
Why it works: Typical of most latest technology websites, it is full-packed with product information and features. Design features in this website also include subtle animation, quality photos, unique section backgrounds, high contrast text, and large heading fonts.
www.shopx.co
Tech Websites
17. SpaceOS
Why it works: A great example of a hero video that is already very informative on its own, the main features of the product are displayed. Scrolling further down shows more product details and features. A complete contact form and functional footer are also utilized.
www.spaceos.io
18. SAIVA.AI
Why it works: The very creative and attention-grabbing custom graphics may be the first thing you notice on their website. This web design makes effective use of color. The call-to-action buttons are also well placed and easy to find.
19. We-Bridge Worlds
Why it works: The We-Bridge website is professional, consistent, and informative. The tech content is well structured and sections are well-delineated. The footer is functional because of the built-in call-to-action tech section, sitemap, and contact details.
www.we-bridge.com
20. Align Communications
Why it works: This single-page tech website has an interesting hero section. Heading and content text is still readable despite the thin and small fonts used because of the filters used over the video and image backgrounds. Page sections are well defined and colors are used in a consistent manner.
www.aligncybersecurity.com
Best Tech Websites
21. Aratek
Why it works: This technology web design has scroll-activated animations and large high-contrast headings are the strong points of this website. The dark hero section and footer contrast well with the seamless light content sections.
www.aratek.co
22. Behold
Why it works: This latest technology site features a unique and non-standard horizontal alignment of content text and image containers. The extremely fast page loading, solid color background, and no-frills design make for a professional website.
www.behold.cam
23. Competitive Computing
Why it works: One of the best tech websites around is Competitive Computing. It is a full-featured website that has all the pertinent information about the company and its tech knowledge and expertise. The site is a reliable source of tech news because it features regularly updated content and detailed information about partners and clients.
www.competitive.com
24. Critical Techworks
Why it works: One of the best technology websites that offer a seamless browsing experience, large fonts, subtle and creative animation effects, beautiful photos and imagery to emphasize their value propositions, consistent use of colors, and design elements throughout the page.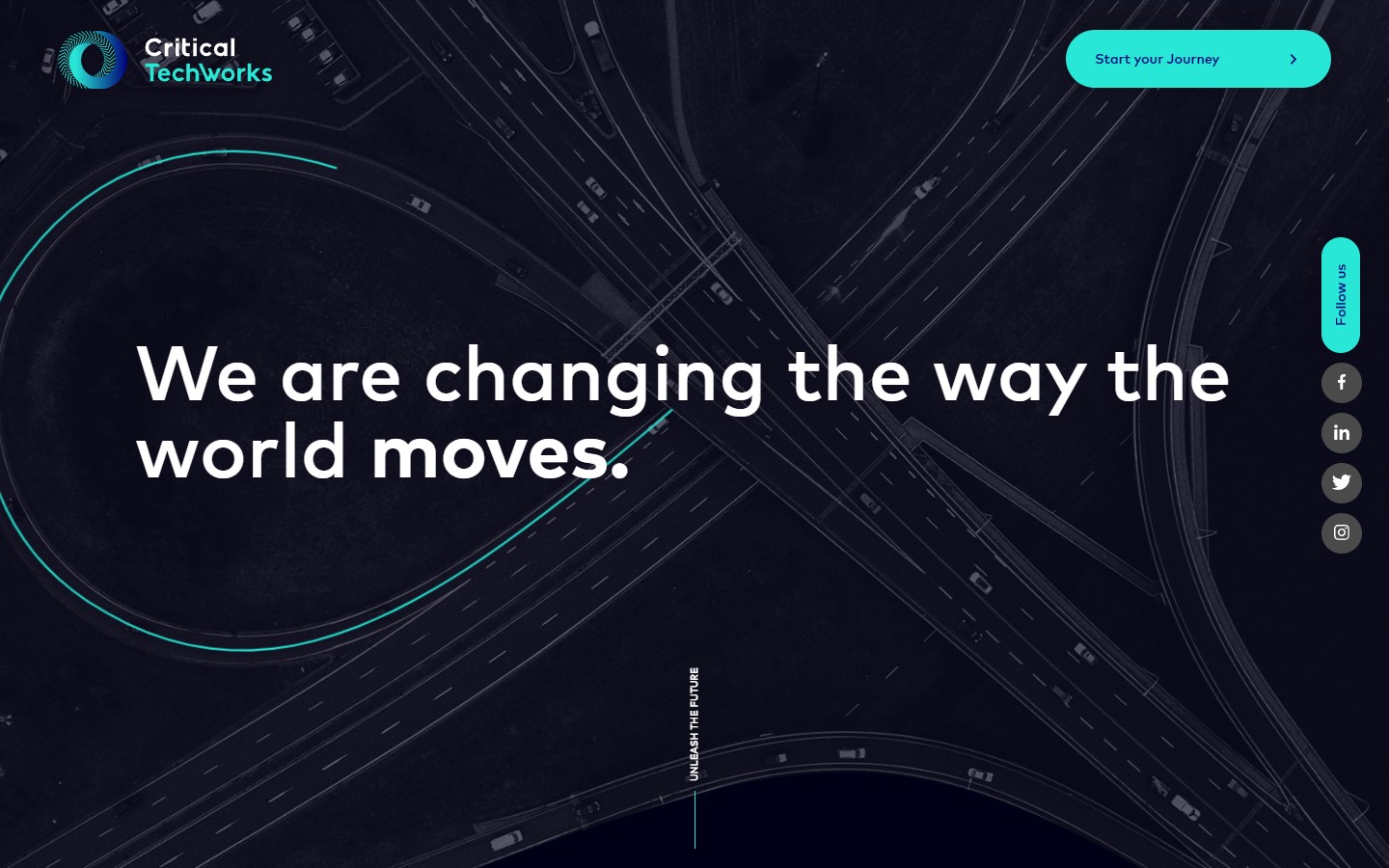 www.criticaltechworks.com
Modern Tech Websites
25. Genvid
Why it works: The menu items on Genvid are well-organized. It also features creative animated isometric illustrations, full-width and dynamic content, subtle mouse-hover effects, and a functional footer.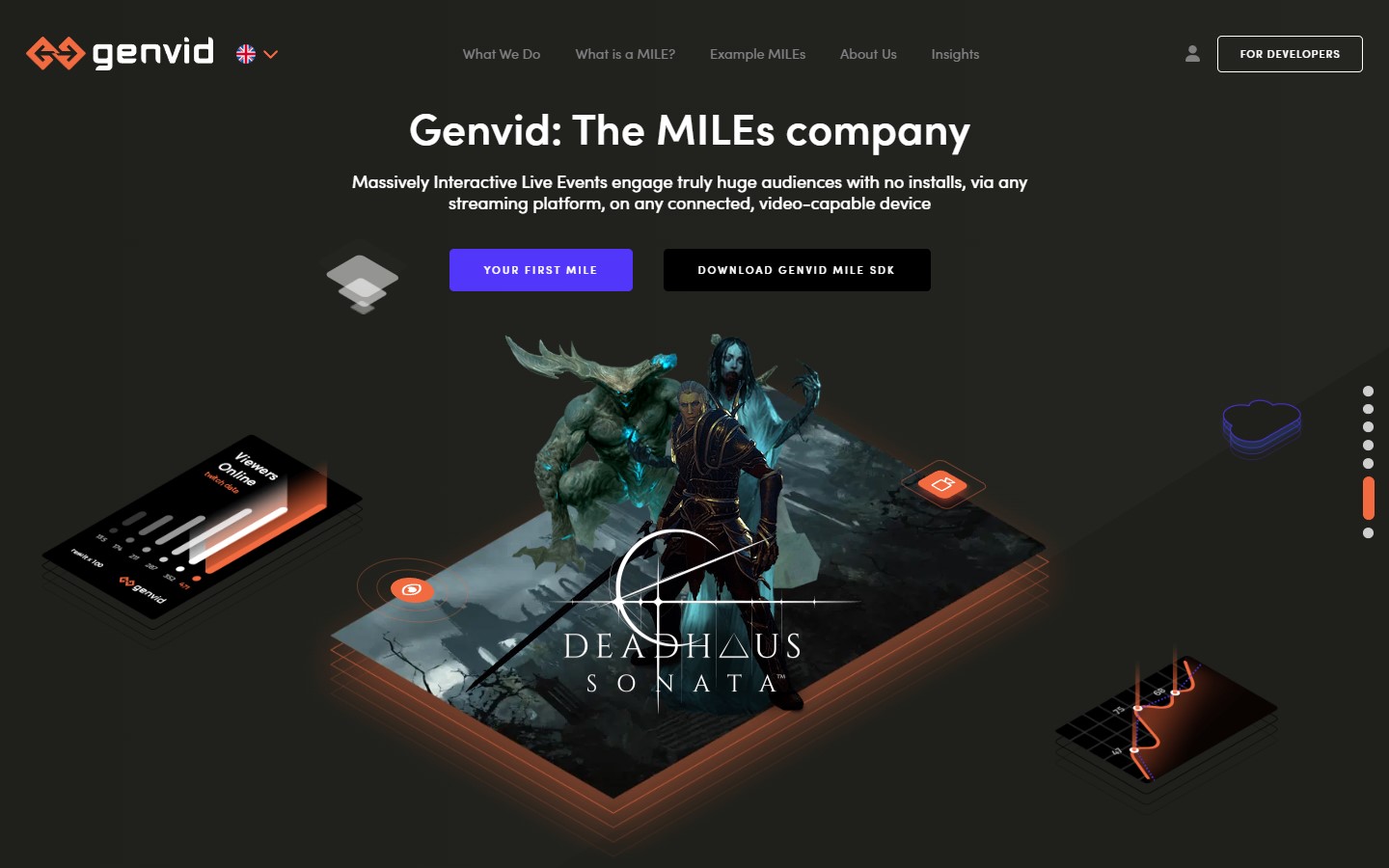 www.genvidtech.com
26. Gigabyte
Why it works: This is one of the best tech websites' examples of simplicity. The dropdown navigation is detailed and greatly helps in getting to specific pages. The statement of purpose is well defined. Sections are well-thought-out and content is regularly updated for your buying guides.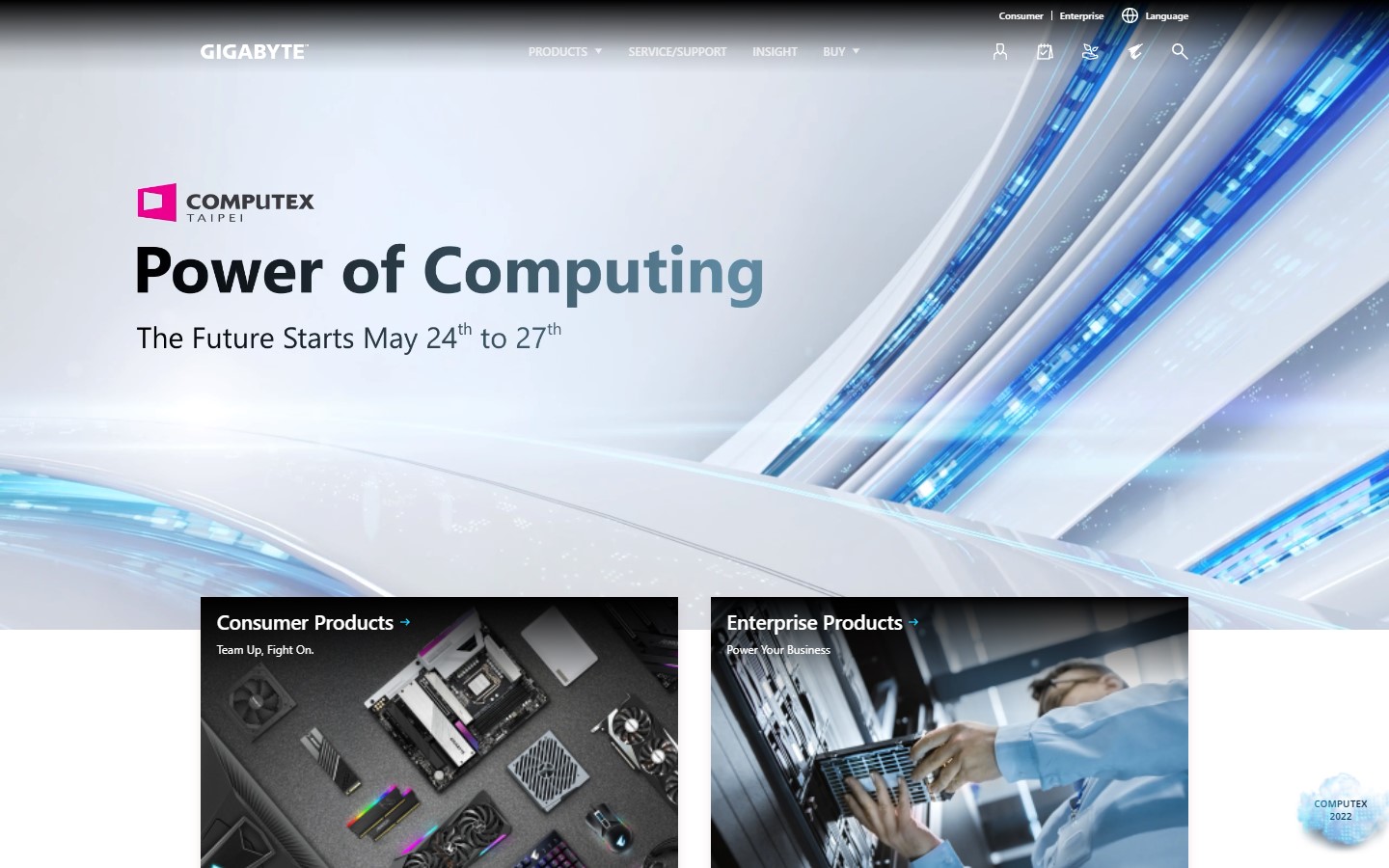 www.gigabyte.com
27. GraphCommerce
Why it works: This latest tech website features consistent use of colors with design elements, fonts, and animated backgrounds. The alternating dark and light sections help in organizing web content. Large fonts and subtle animations are on point.
www.graphcommerce.org
28. Hewlett Packard Enterprise
Why it works: Main points of interest are the high-quality images throughout the website, big and bold heading fonts with large content text for easy reading, full-blown and detailed footer providing access to every page on the website, and detailed product information throughout. Their tech news and blogs feature great reads about how emerging technologies affect culture.
www.hpe.com
Cool Tech Websites
29. HYAS Infosec
Why it works: This website features a beautiful color palette, solid and clear fonts, sharp lines, and corners. The inner pages are well designed similar to the homepage. Other features include custom icons, sharp photos, and consistent use of colors. Their tech news is also worth mentioning.
www.hyas.com
30. Logitech
Why it works: Logitech's website is creative and playful yet structured and organized. The content is up-to-date and the product photos are clean and aesthetically pleasing. Other features include streamlined navigation, a functional footer, and informative sub-pages. This is your one-stop destination site for high-quality products.
www.logitech.com
31. Manna
Why it works: Friendly, active, and vibrant color palette, large sections and image containers with rounded corners, full-width content sections, and a consistent combination of photos and illustrations in the different home page sections.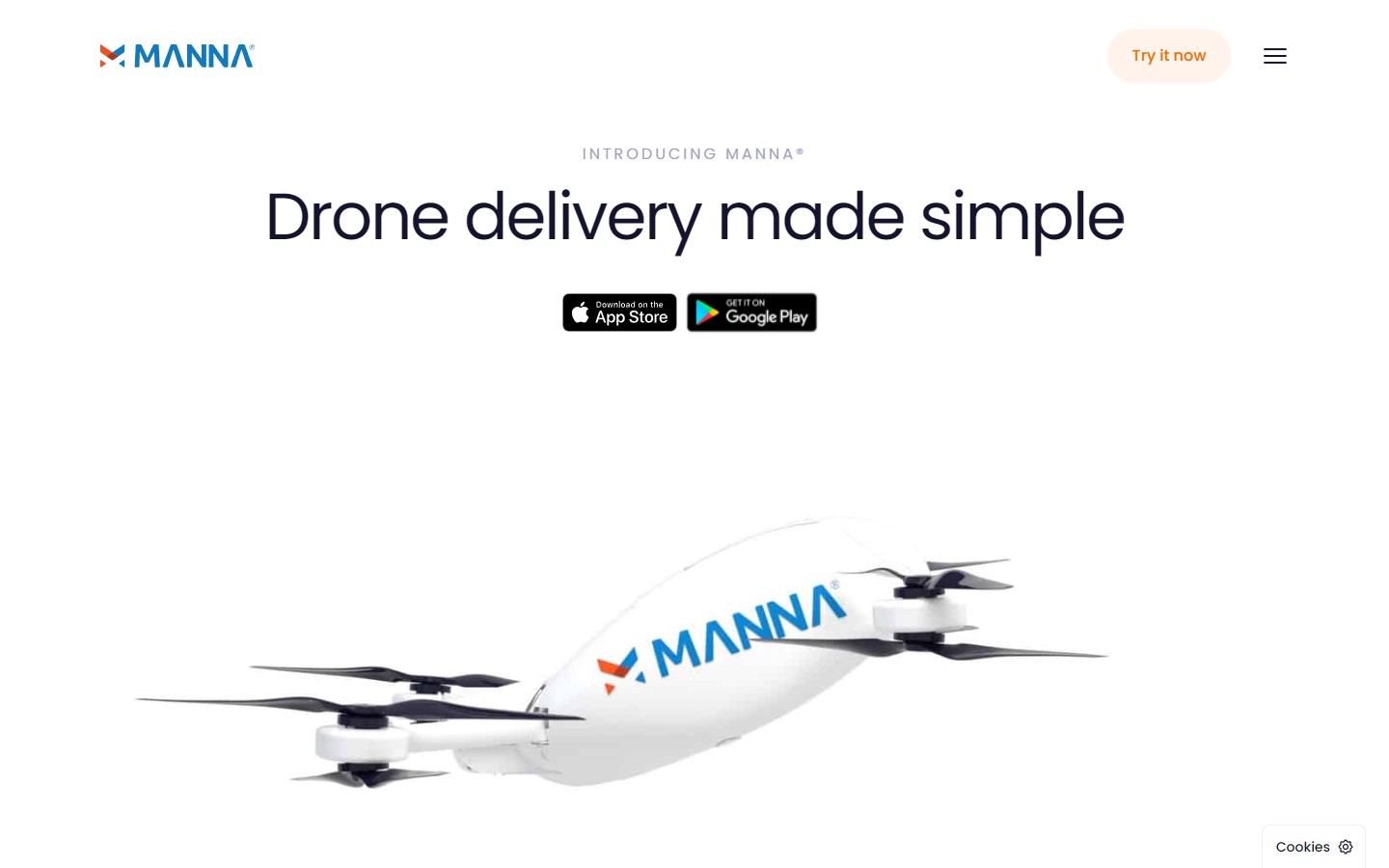 www.manna.aero
32. Mapbox
Why it works: Stylish and minimal content, seamless content section, super high contrasting text to background, large heading text and readable content text, high-quality images and product photos. Strong call-to-action sections.
www.mapbox.com
Tech Company Websites
33. Osso VR
Why it works: Large heading text, subtle scroll transition effects, creative background and design elements in the content section, consistent use of colors, and sections are well defined and separated.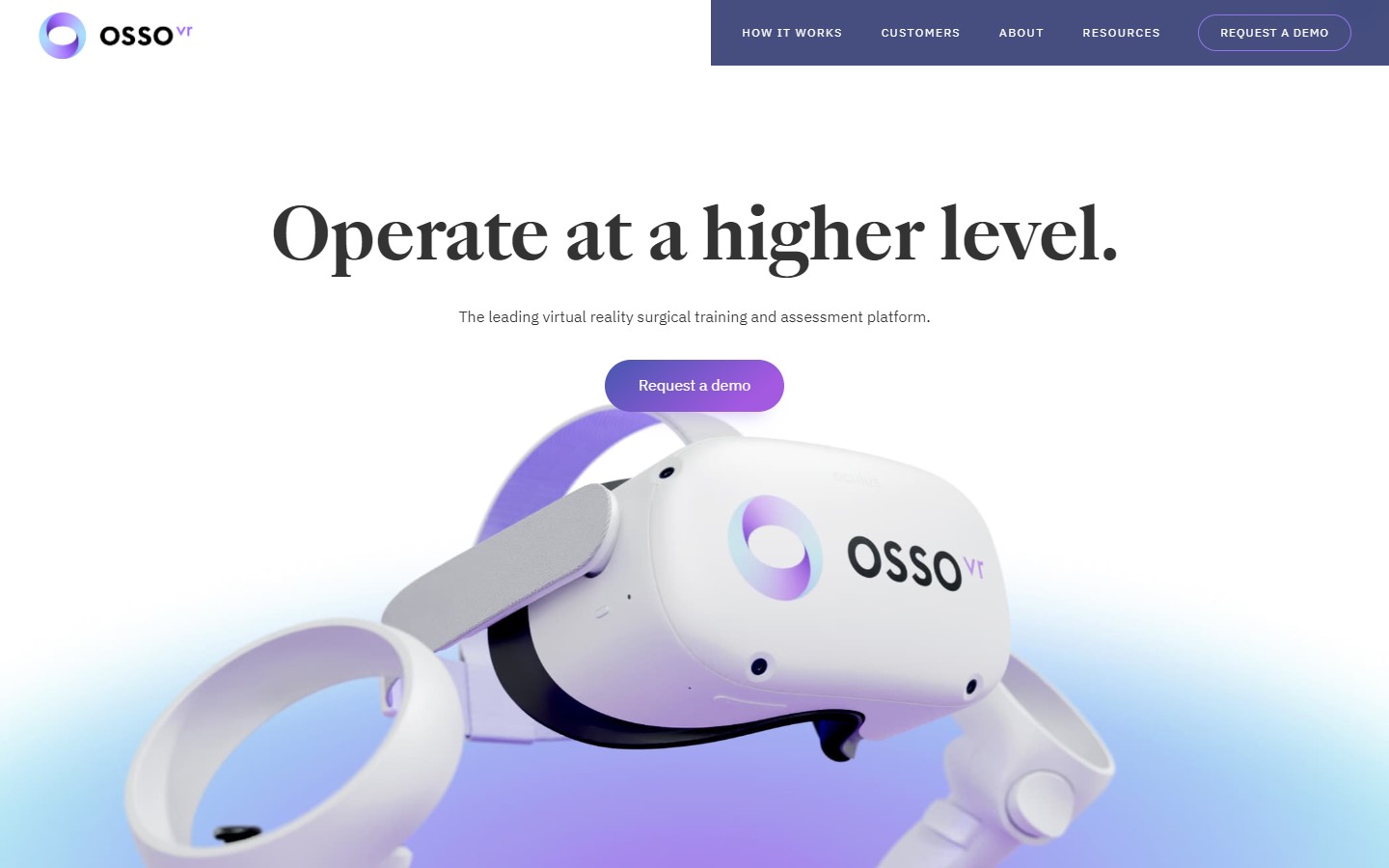 www.ossovr.com
34. Palantir
Why it works: Stylish and minimal design elements, subtle scroll animation effect, super high contrasting text to background, large heading text and readable content text, high-quality images and videos, and a fully expanded footer.
www.palantir.com
35. Qrypt
Why it works: Clean and crisp fonts, scroll-activated animation effects, light and airy website feel, awesome use of white space providing focus to content, detailed and creative product pages.
www.qrypt.com
36. Rapidops
Why it works: The content text is easy to read because of good contrast, colors that convey trust and professionalism, full-width video, alternating dark and light home page sections, social proof in the form of client testimonials and brand logos.
www.rapidops.com
Best Designed Tech Websites
37. Skullcandy
Why it works: The Skullcandy website uses quality photos, well-defined section blocks, playful and vibrant colors and accents, short but concise homepage, and detailed product pages.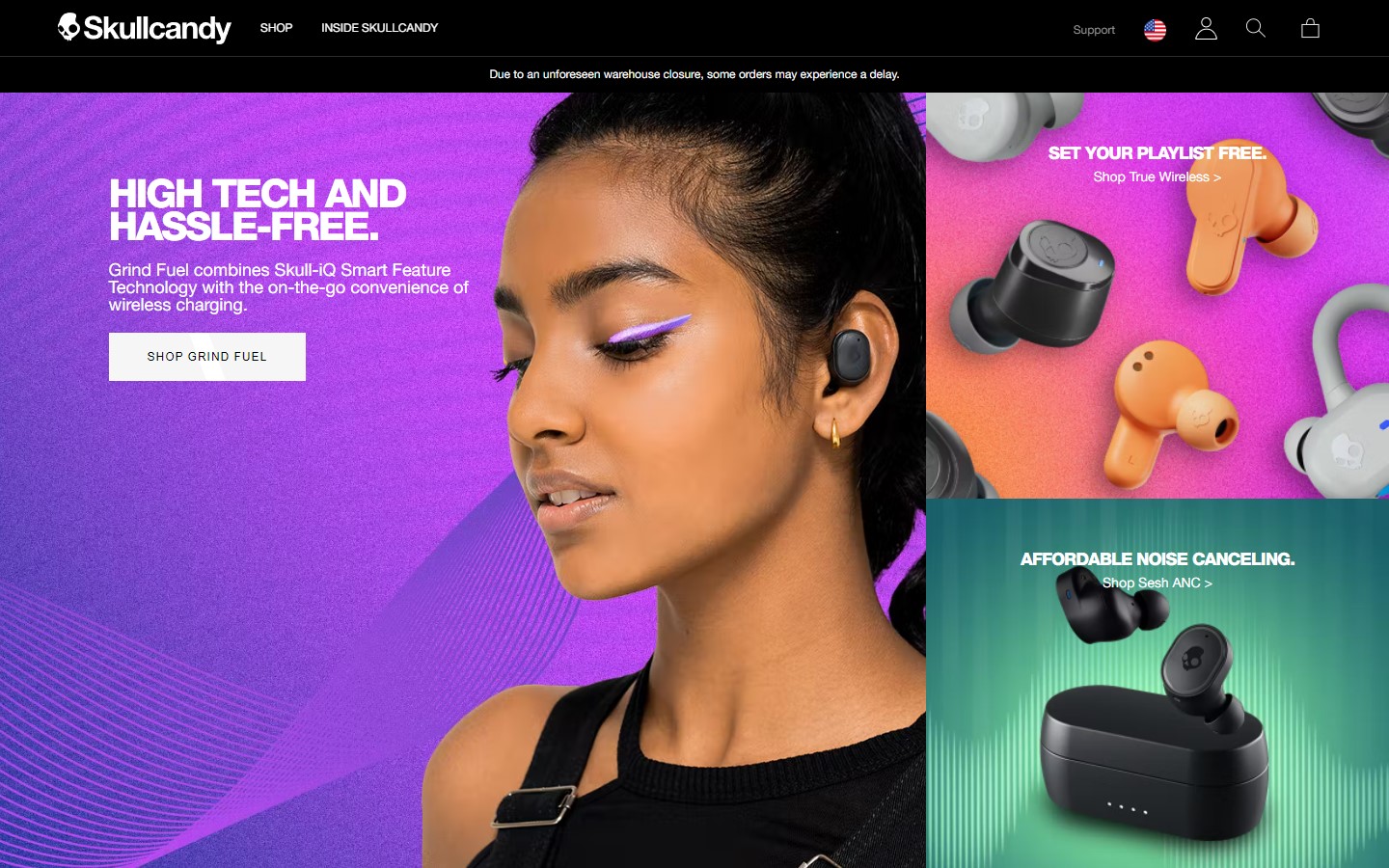 www.skullcandy.com
38. Sonos
Why it works: Functional looping videos and images of the actual product in use, a seamless content section with good use of whitespace and sharp product photos, sticky main navigation and detailed footer section.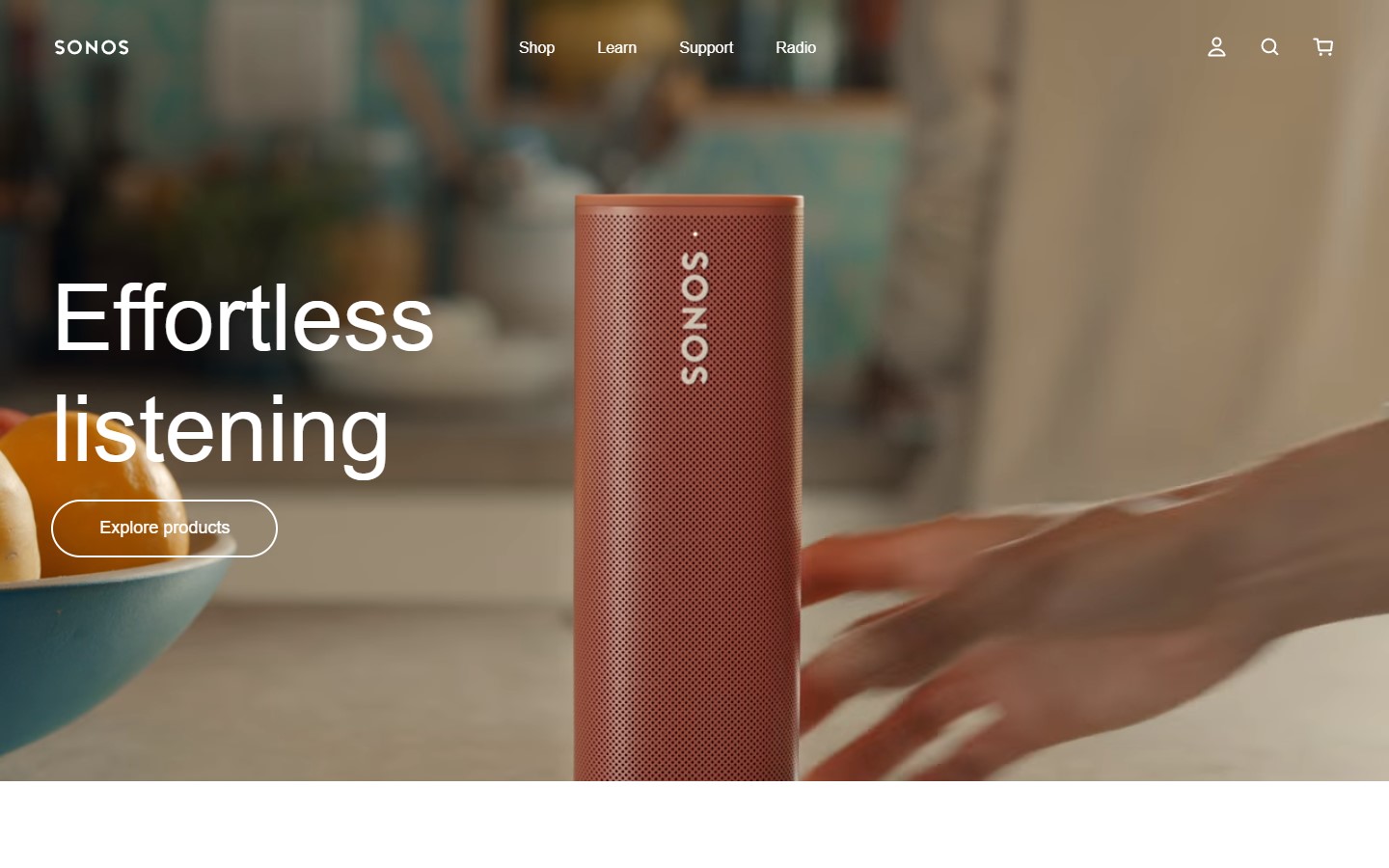 www.sonos.com
39. Sysdoc
Why it works: This website is stylish and modern, short but concise, consistent and professional use of colors, rounded design elements, easy to read fonts, non-standard placement of navigation links, creative overall but still provides a professional feel.
www.sysdoc.com
40. Tesla
Why it works: Tesla's website is simple yet captivating. It is clean and minimalistic, full of information and product features, and utilizes a full-screen call-to-action section near the footer.
www.tesla.com
Conclusion
Whether you're looking for a website that's clean and minimalistic or one that's fun and playful, there's something on this tech websites list for everyone. And, most importantly, all of these websites are user-friendly and informative, any of the technology websites on our list would be a great choice.
If you're ready to invest in the best tech websites. Our website builder will create a custom mockup of your new website before you sign or pay for anything. If you like our design for your business we can move forward working together. If not, there are no hard feelings and no other obligations. Get started today and see the difference a well-designed tech company website can make in your business!
That's right. There is no hassle and no risk. What do you have to lose? To find out what's possible, just click below and learn more about our Free Mockup Offer.
Technology Company Websites