Who wants to see boring generic examples of law firm website design that all look the same? Not us!
We've scoured the interwebs to bring you great looking examples of law firm websites that are unique, original and stunning. So bask in the joy of these great examples.
1. Arnold & Itkin LLP
Why it works: Outstanding graphics and animations, and lots of website effects to go with the design.

2. Thompson Knight
Why it works: The showcase of case studies and quotes upfront creates an unparalleled credibility to the firm.
3. Gecic Law
Why it works: Amazing videography as background
4. Horea Crisan
Why it works: The grunge look and the strong stylish serifs give the site a very cinematic feel
5. Aharoni Business Law
Why it works: Catchy and striking tagline on hero section, friendly colors and icons, clear and easy contact right in the homepage
https://aharonibusinesslaw.com/
6. Waldon Adelman Castilla Hiestand and Prout
Why it works: A perfect blend of contrasting colors and minimalism
7. Counsel for Creators
Why it works: Targeted to the creative industry, this site design shows that it's nowhere behind the industry trends
8. Foundd Legal
Why it works: Cosy, fun, well-ventilated design
9. Procopio
Why it works: Strong contrast between elements, elegant photos
10. Davis Wright Tremaine LLP
Why it works: The website rightfully starts with a virtual consultation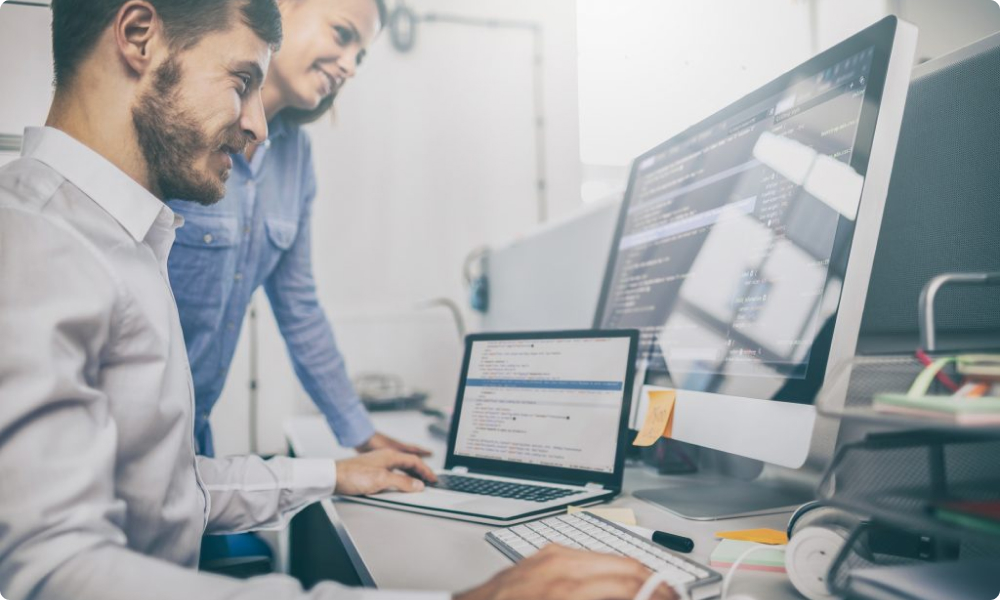 11. Cleary Gottlieb
Why it works: Literary-newspaper style
12. Jaszczuk
Why it works: Strong unique branding with tons of bright modern colors
13. Studinski Law
Why it works: Design is focused on showing solutions to real-life situations
14. Hop Good Ganim
Why it works: Beautiful imagery, not loaded with too much information
15. Audet & Partners
Why it works: Clearly defined practice areas, very visible consultation form, informative footer
16. Ylaw Group
Why it works: Use of unusual yet fun images to provoke interest and create story
17. Roulston Urquhart Criminal Defence
Why it works: Very cinematic/theatrical effect, creating strong interest
18. DAHL
Why it works: Interesting out-of-the-box layout
19. Kasowitz Benson Torres
Why it works: Their tagline "creative. Aggressive. Relentless" totally matches their website design
20. Axiom Law
Why it works: Bright, airy, beautiful, and vivid for an overall modern yet cosy feel
21. Foot Anstey
Why it works: Strong contrasting elements against a strong red color creates a unique personality for the site
22. Slinde Nelson
Why it works: Simple, contrasty, and creates a sense of urgency to resolution
23. Marrone Law Firm LLC
Why it works: Site design shows an extensive effort to cater information like no other
24. Oyen Wiggs
Why it works: Generous amount of good graphics and moving pictures
25. Bicklaw LLP
Why it works: Smart move to put the animals to the center stage, which is actually their main area of practice
26. White Harris
Why it works: Amazing graphics and very elegant animations
27. Orent Law Offices
Why it works: Dark theme UI, badge adds credibility
28. West Coast Trial Lawyers
Why it works: Very professional. Shows stability and credibility
29. Cleantech Law Partners
Why it works: Simple but effective rendition of a modern tech feel on a website, good-looking graphics and elements, navigation pull-out stands out very well
30. MacLean Law
Why it works: Big in-your-face declaration of what they do, interesting video
31. Freeburg Law
Why it works: Website design felt very personal and straightforward
32. RBE
Why it works: Highly minimalistic with gold touches
33. Turks Legal
Why it works: Love the strong black and white imagery
34. Small Law
Why it works: Not overselling, not overly blemished, but still potentially attractive
35. Cycle Advocates
Why it works: Intuitive infographic on the 'Advocacy Cycle' section, interesting addition of minimal graphics that complement the overall feel of the site
36. Stanchieri Family Law
Why it works: Dark, minimal yet very impactful
37. Miles & Stockbridge
Why it works: Design felt 'free' of constraints, and very straightforward, while staying informative enough for first time visitors
38. Staver
Why it works: Contrasting red and dark theme creates a very serious look, while staying credible because of the amount of information all throughout the page
39. The Law Practice
Why it works: Very warm and welcoming space for legal matters
40. Ogilvie Law
Why it works: Big bold elements and images create a very strong personality of the website
41. Aulich
Why it works: Unusual but highly interesting layout with huge splashes of color on different practice areas
42. Wolford Wayne
Why it works: Very clear and readable texts all over, CTAs easy to find all throughout, good use of sidebar in inner pages for easy navigation
43. W3IP Law
Why it works: Unusual above the fold layout matches the areas of practice they cater to
44. Lipsky Lowe
Why it works: Clean design, with information that's easy to the eyes
45. The National Law Board
Why it works: Minimalistic with more focus on geometry and typography
Conclusion
Hey, before you go! Looks like you're here looking at examples of law firm web design.
Well guess what?
We LOVE working with Law Firms and have helped many firms with their website projects.
Check out these examples.