Lab website designs are an important part of any laboratory, research facility, university or scientific institution. These sites vary in their design and functionality, but they all share the same purpose: to provide information about what is happening inside that lab. This Best Lab Websites list has been compiled using a number of factors including website popularity, ease-of-use, content quality, and more. We hope you find this list useful!
1. Biome Sense
Why it works: Visiting this site is a fascinating experience, the color theme, structure, and ease of use are great but what stands out the most for me was how effective they represent every piece of information. Their use of animations, whether it was controlled, scroll-triggered, or static were all thought out which makes them attractive.
2. Planet Labs
Why it works: Without reading any further, this site has an interesting hero image that expresses who they are and what they do. On-point icons, pictures, and videos are used to clearly convey all vital information. Visitors can easily explore the entire website by using the sticky navigation menu.
3. Lab Systems
Why it works: By using custom graphic animations, Lab systems made its site captivating. The use of blue and white foreground colors complements the carbon-colored background which really makes it easy for the eyes of readers.
4. BCN Research Laboratories
Why it works: The website design might be monotone, but BCN Research Laboratories' use of the blue goes well to their advantage as it makes their website calm and serene. Their use of section blocks on their home page helps them present important information well.
5. Regi Laboratories
Why it works: Regi Laboratories' use of animations made its home page fun and care free. Overall, the website design uses a lot of color but interestingly they all blend well together which is a perfect representation of what they do.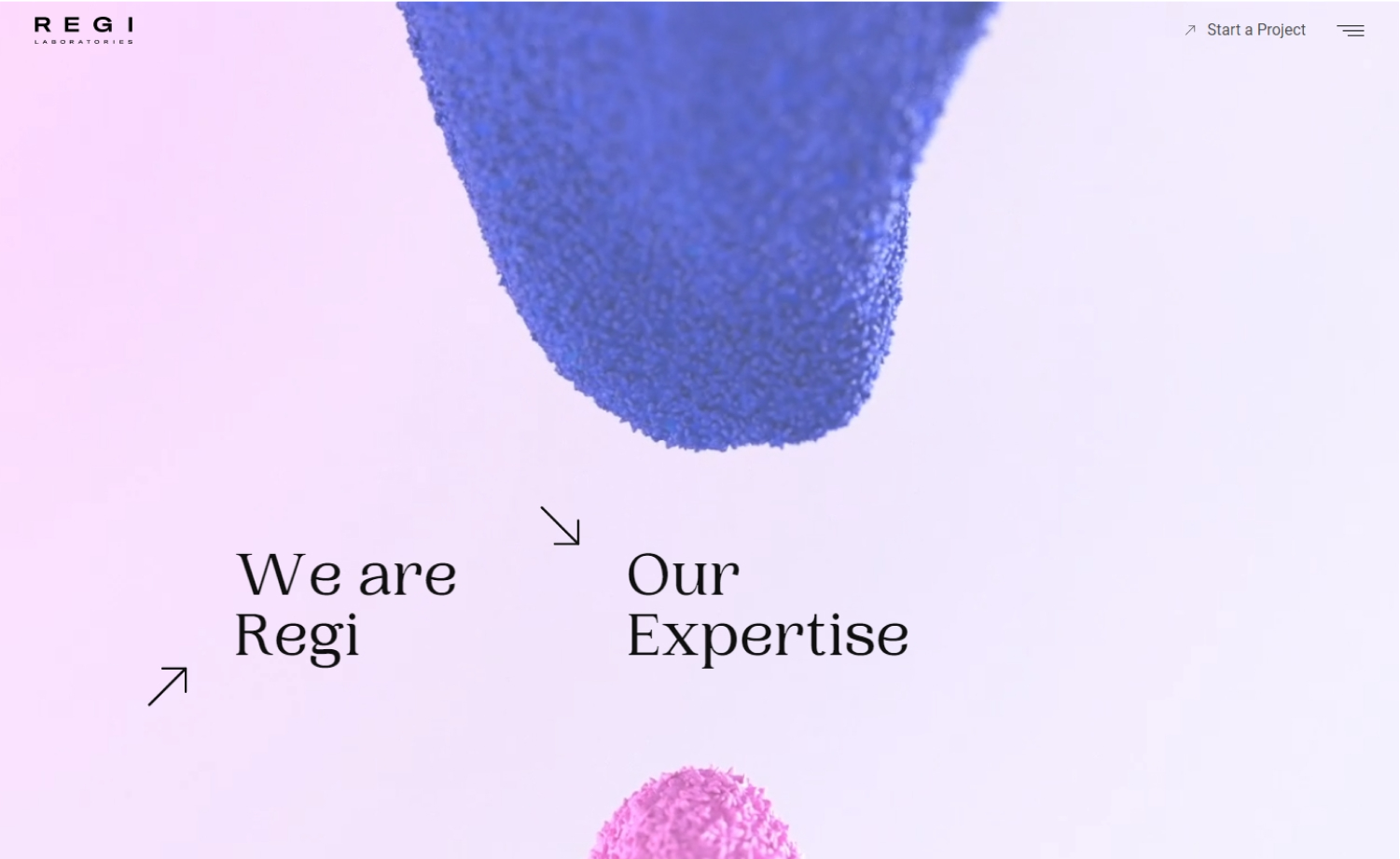 Best Lab Websites
6. Medwest.Plus
Why it works: Great use of animated hero section to represent their specialty. Medwest Plus has an engaging website that utilizes hovers and scrolls for its interactivity. The use of a single color on a page is tricky but they managed to blend it well with the element's transitions and movements.
7. Muegge
Why it works: Muegge has an unorthodox website design, it looks modern and has great transitions of light to dark backgrounds. The colors blend well and there is enough white space which is important especially on dark backgrounds.
8. CRB Group
Why it works: CRB Group has an engaging compilation video as their hero section that helps showcase what and who they are. The website is well structured with the sections dissected for important purposes.
9. Radix
Why it works: Radix's uses hand-drawn graphics that don't feel unprofessional nor juvenile, in fact, it helps a lot in giving value to what they represent. The site structure is easy to follow which is always a positive thing for user experience.
10. Biocad Global
Why it works: Biocad Global's site is mesmerizing due to the hero animation. The inner pages may be simple but they are functional. Everything appears fresh with every article located where it should be.
Best Laboratory Websites
11. Ulrick & Short
Why it works: The lab website design of Ulrich & Short is evidently well thought out and is very interesting. The website is well structured and the images and videos used are obviously of high quality.
12. Living Lab
Why it works: This is definitely of those unconventional website designs that hit the "hit" on a "hit or miss" structure, color story, and typography altogether. This is an example of old and new blending together. The slight animation and scroll-triggered transitions together with a mixture of modern and classic typefaces give the website an overall modern feel.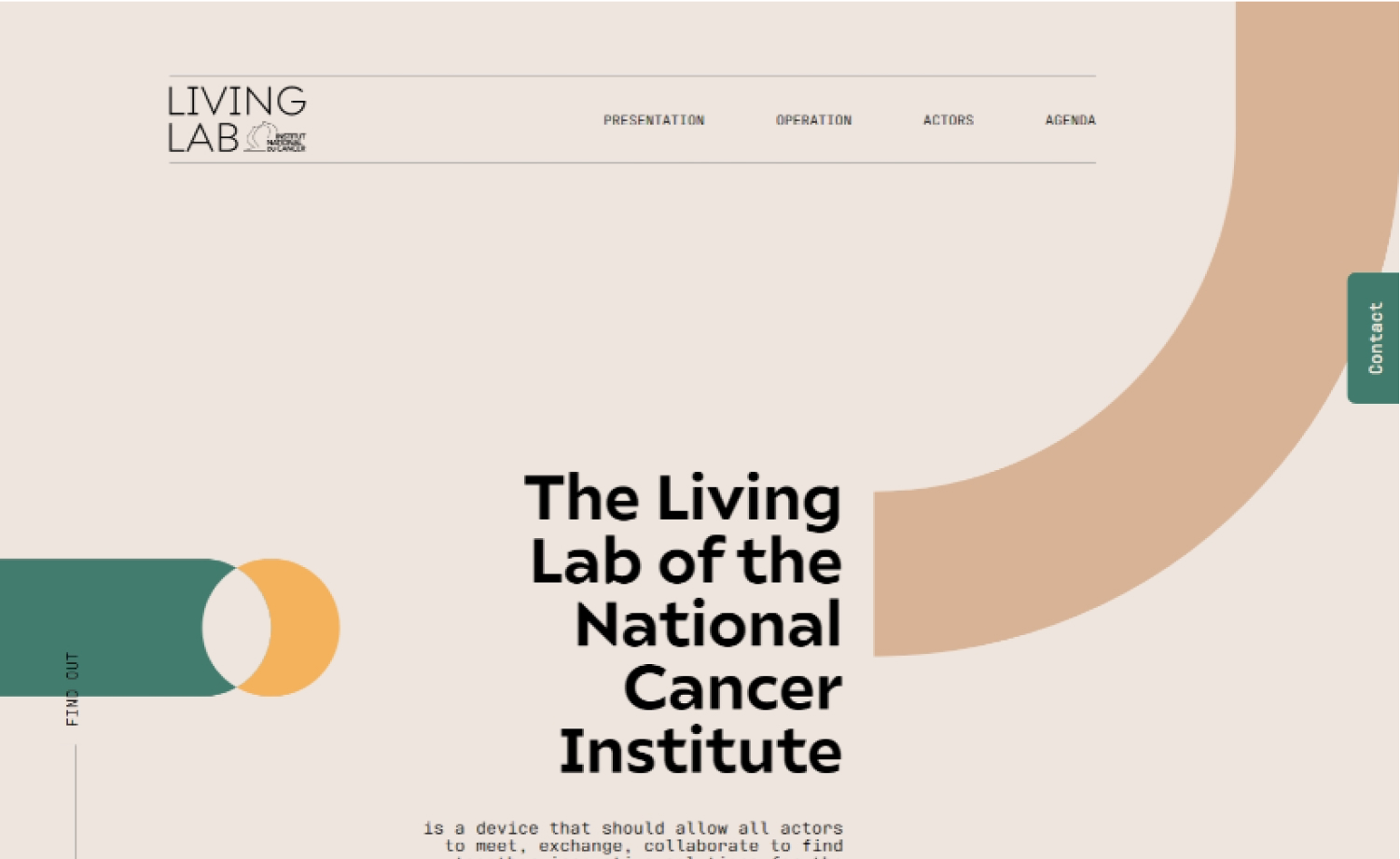 13. Benech
Why it works: The company's video is fascinating, and it shows what they do in the hero section. The fundamental yet modern home page layout provides all of the crucial information in an easy-to-understand format.
14. Earth Science Analytics
Why it works: Earth Science Analytics' website is intriguing. Every page has a different but cohesive hero section that portrays the application of their research. Overall, the web site is high-tech and modern.
15. Lucid Reality Labs
Why it works: Appealing. Lucid Reality's website has a techie vibe. The use of their demo video to show what they do and for what verticals is the most essential part of their web site.
Best Lab Websites
16. Edison Lab
Why it works: A full-page website design, Edison Lab focuses on interactivity more than anything else yet the interface does not confuse the user. They have an interesting projects page, a collection of videos that let the user focus on a single one by hovering on it.
17. Cornell CALS
Why it works: Cornell CALS smartly incorporated their brand mark into the design giving it a more personal feel. The modern layout with the color distribution makes their web site interesting and engaging.
18. Enveda Bio
Why it works: Enveda Bio's website is unique because of the custom icons and graphics. Having a well-structured, well-designed, and obviously well thought out content makes this web design great.
19. Biron
Why it works: Candy tone and pastel colors are usually used to indicate playfulness and youthfulness but somehow Biron impressively negates this, Biron's web site somehow still feels serious and mature.
20. Les Biologistes Indépendants
Why it works: Les Biologistes Indépendants website has an interesting layout that is slightly out of the norm which added personality. The colors are effectively distributed making the site more appealing.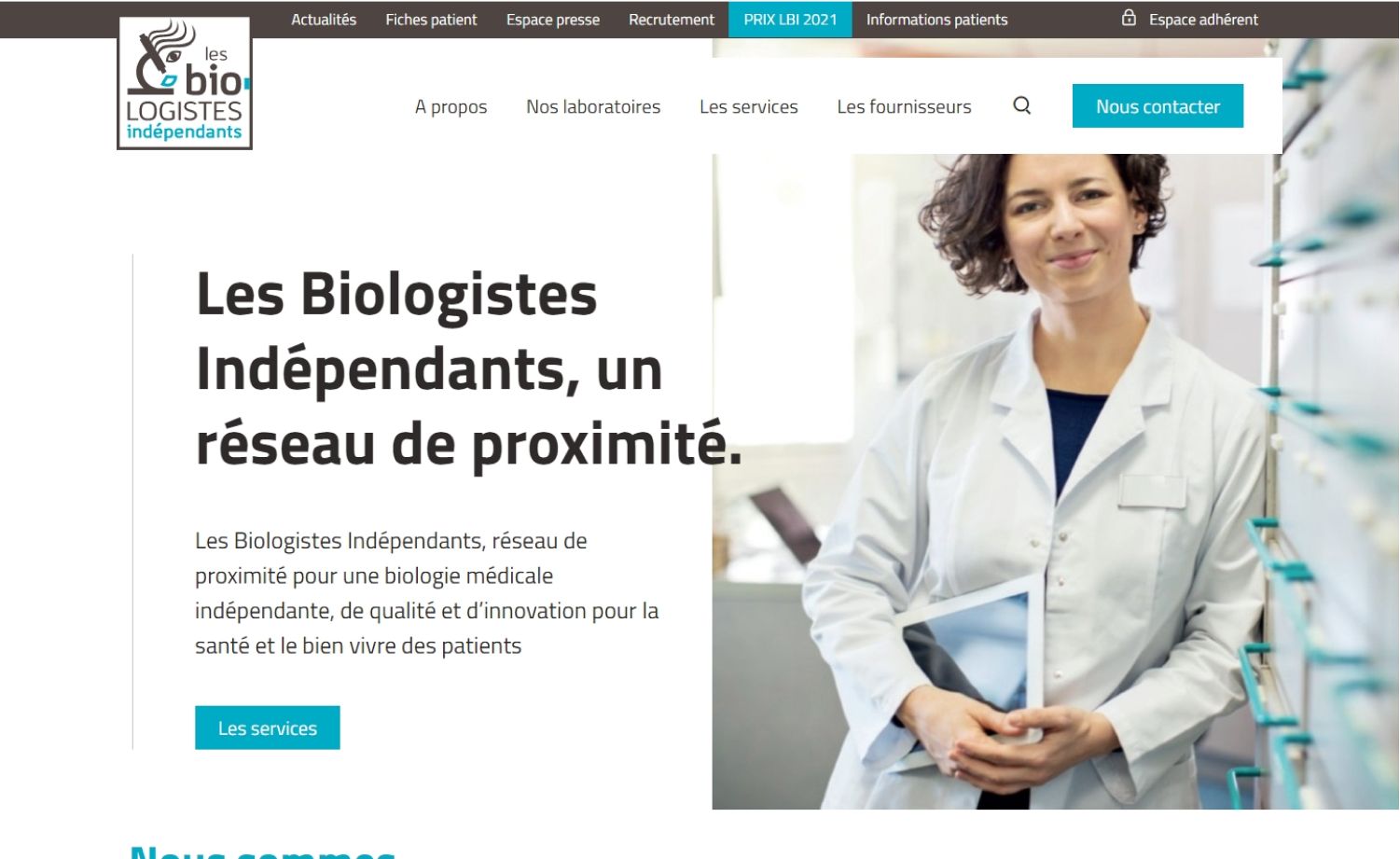 Laboratory Site Design
21. Knight Lab
Why it works: This university lab website is easy to use and understand. Links to the contact, research, and publications pages are easily accessible on the sticky navigation.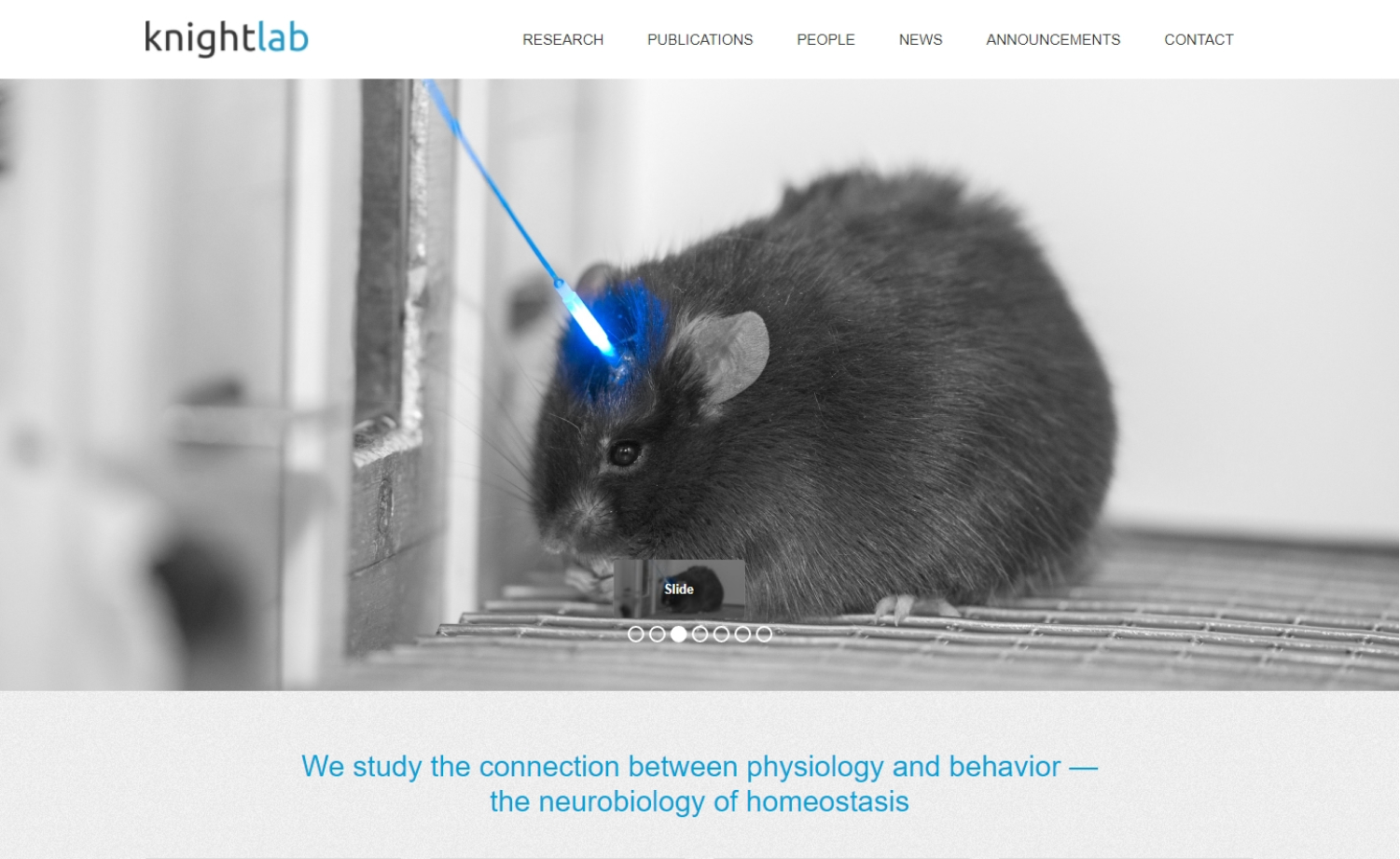 22. Nectow Lab
Why it works: Nectow Lab's website is a breeze to use. They effectively used the homepage to communicate critical information while also making it a gateway to the rest of the site.
23. Rocket Lab
Why it works: The Rocket Lab's videos on the hero section are spectacular and certainly capture interest. The entirety of the web site is image-heavy but nothing feels cluttered and information is easy to digest.
24. Los Alamos National Laboratory
Why it works: The way Los Alamos National Laboratory presents its information on the homepage makes it easier to navigate. The sticky top navigation with the search function helps with the ease of navigation as well.
25. Nokia Bell Labs
Why it works: Nokia Bell Labs' website is more fascinating and engaging because of the videos and graphics featured. The effective use of grids makes this information-heavy site, easy to follow.
Top Lab Websites Design
26. Lamell Laboratory
Why it works: The design of this WordPress website is uncluttered and easy to explore. The homepage is effectively utilized to disseminate information on the science of neurobiology.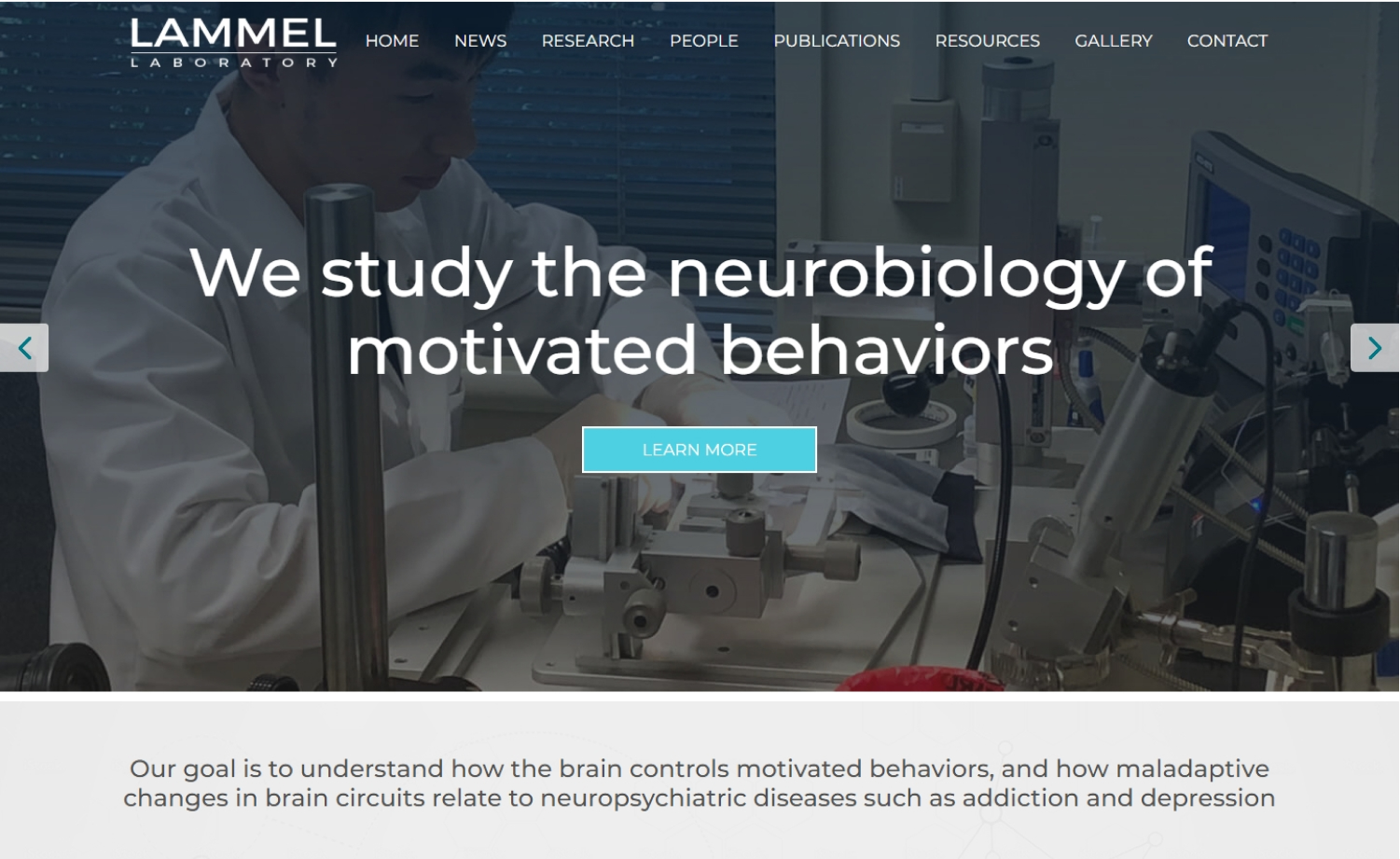 27. Nanomaterials Group
Why it works: A non-traditional website design with great use of hexagons. Nanomaterials Group's website looks different from other labs. Visitors can easily navigate to their page of interest without even going through the navigation menu.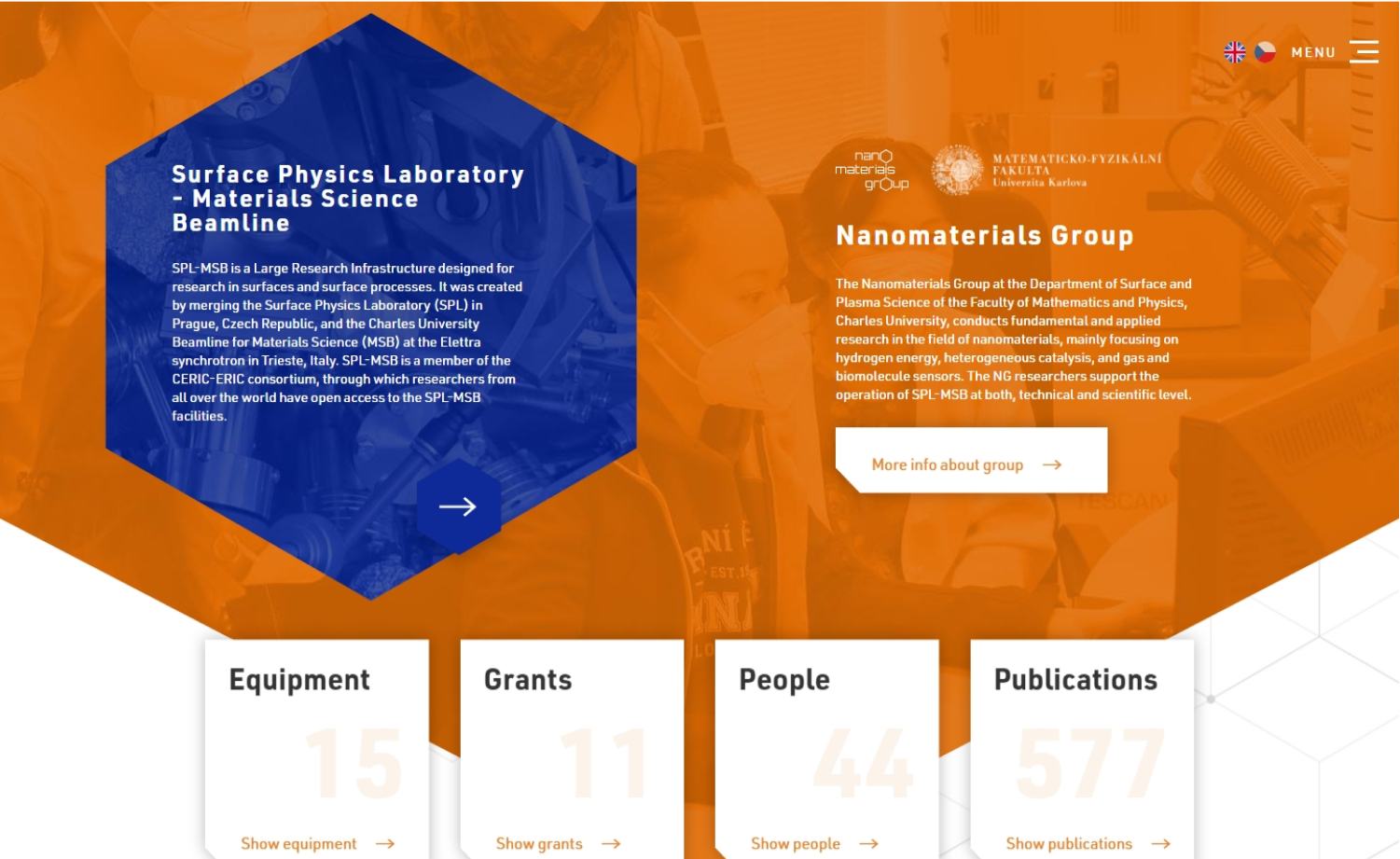 28. Inventia
Why it works: Inventia effectively utilizes the hero section to showcase their research through a series of videos. Their scientists are shown using their device. The combination of whitespace, typeface, and colors creates a contemporary atmosphere.
29. Inovarion
Why it works: Inovarion's website design uses a simple, modern layout with effective section transition. The use of grids makes the important publications easy to follow.
30. KCR Clinical Development
Why it works: The layout is simple, emphasizing the most essential information on their home page. Links to the news and department openings are available on the homepage.
Best Lab Websites
31. CMAX
Why it works: CMAX clinical research has an attractive website that serves as a landing page for both participants and sponsors. Despite the fact that the site design is simple, it was executed well, with all components being vital and strategic.
32. Princeton Computational Lab
Why it works: This University Lab served its specific purpose, this is an informative web site that aims to showcase their mission. Links to the latest news and related publications are easily accessible on the homepage.
33. CERN
Why it works: The CERN hero section includes a number of fascinating pictures. It also uses an exceptional mega menu that helps organize and simplify navigation.
34. Norhwestern PAD Lab
Why it works: Northwestern PADLab's website is attractive thanks to the beautiful images of the university utilized as section breaks. Interested students can easily contact lab members by using the form on the Participate page.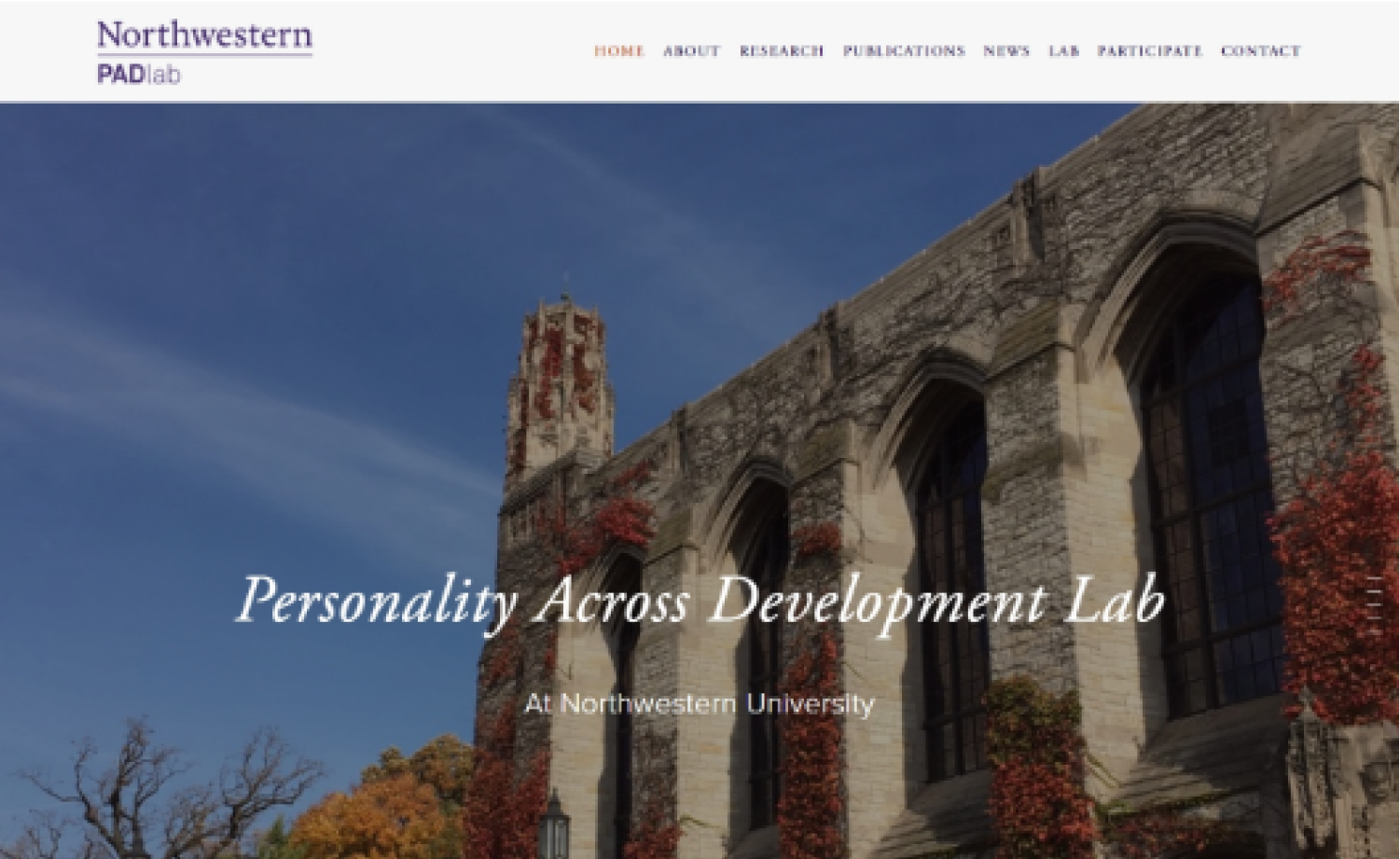 35. The Lab Berkeley
Why it works: The Lab Berkeley effectively focuses on user experience and interaction, making this site engaging. How they used colors, animation and high-quality images mixed with horizontal scrolling make their web site unique and one of a kind.
Best Lab Websites
36. HP Labs
Why it works: HP Labs showcases a popup video on their hero section that summarizes their mission. The website is information-focused but easy to follow. It also uses a sticky menu to make navigation easier.
37. Merck
Why it works: The Merck website is well designed and organized, with information that is simple to understand. They utilized only one hue for their components and let the photos provide the rest of the colors and vitality to this research-intensive biopharmaceutical site.
38. Accenture
Why it works: Accenture's website is unique and cool, it feels fresh and well-structured. Using their brand mark as a clipping mask in the career section is amazing.
39. Pride Analytics
Why it works: In the hero section, Pride Analytics employs a video to demonstrate what they do. The site is straightforward to navigate for all users.
40. Argonne National Laboratory
Why it works: Argonne National Laboratory is an information-dense site with a well-designed and organized structure. Users may quickly move around the pages and discover crucial research and publications on X-ray science.
Conclusion
We have compiled this list of the top 40 best lab websites from around the world that we think are worth checking out. Hopefully, you will find one or two lab website design examples that will inspire you to create an awesome website for your company as well! If not, don't worry – just contact us and we'll be happy to help with any design needs you may need.
We will design a free custom mockup of your new website before you sign or pay for anything. There is nothing to sign and no payment information will be taken. If you like our design for your business we can move forward working together. If not, there are no hard feelings and no other obligations. Click the link below to learn more about our free mockup offer.